Bay Area Foot Surgeon
Foot Surgeons at Bay Area Foot and Ankle Associates care for you and use their experience to treat your conditions. For more information, please

call us

or schedule an

appointment online

. We serve patients from Walnut Creek CA, Brentwood CA, Concord CA, Pleasant Hill CA, Pittsburg CA, Antioch CA, Alamo CA, Danville CA, and Oakley CA.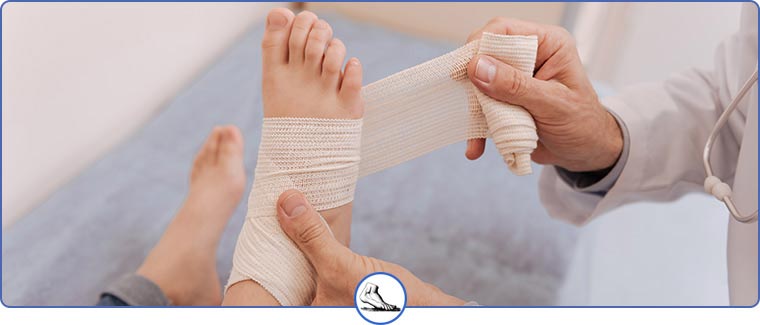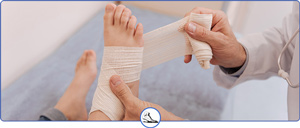 If you want the East Bay's premier foot and ankle clinic and a local full service podiatry practice that does surgery, then you'll want to come see us here at Bay Area Foot & Ankle Associates. We can provide just about any surgery or other service you need. Patients of any age are welcome. Reach out to us today to learn more about us and the services of a Bay Area foot surgeon in Brentwood, CA!
What questions should I ask about foot surgery?
If you have a foot, ankle, or heel problem and want or need to talk to a surgeon about it, then you might already have several questions in mind, but you may want to consider other questions too. For example, depending on your problem, you could ask whether arthroscopy is a possibility. This kind of surgery is minimally invasive with only local anesthesia, and is often the better option for a problem like minor joint damage.
If you need a more complex kind of surgery, like reconstructive surgery or a joint replacement, then you definitely should ask the surgeon questions like:
Will I be completely under during the procedure?
What do I need to do in preparation for my procedure?
Can I expect significant pain and swelling after the procedure?
Can I expect to be staying in the hospital for a long time afterwards?
Will I need pain medication, special mobility equipment, and/or physical therapy?
How long will full recovery take so I'll be able to return to my everyday activities?
What can you and my family do to help me during my recovery?
Will I need another procedure in the future?
If you have other questions on your mind, don't hesitate to reach out to us here at Bay Area Foot & Ankle Associates.
What additional services do foot surgeons offer?
Because foot surgeons are foot doctors too, they're able to offer a number of other services in addition to surgical procedures. All of these services can be complementary for fully comprehensive care for your lower extremities. For example, here at our clinic, our foot doctors are able to offer:
Biomechanical assessments
X-rays for sports injuries and other injuries
Sports medicine
Certain injections like ones for relief from pain
Custom foot orthotics
And more
Some of the many conditions our foot surgeons can treat are achilles tendonitis, bunions, hammertoes, ingrown nails, plantar fasciitis, heel spurs, ankle sprains, and others. Also, we're able to offer various therapeutic and rehabilitative services too, like physical therapy.
Who are the foot surgeons at your clinic?
At Bay Area Foot & Ankle Associates, either Dr. John W. Scivally DPM FACFAS or Dr. Robin K. Lie DPM will be your foot surgeon.
Dr. Scivally is a double board-certified and very well trained foot surgeon. Previously, he served as Chairman of the Podiatric Medicine Division of the Department of Orthopedics at John Muir Medical Center, Walnut Creek Campus, and currently, he is on the Medical Executive Committee at Aspen Surgery Center in Walnut Creek, CA. Dr. Scivally is well respected in Northern California and well liked by his patients who consider him friendly, highly skilled, and compassionate.
Dr. Lie, with over 20 years of podiatric practice experience, is also fully capable of being your surgeon. He is a certified Level 1 Running Coach by Road Runners Club of America and an ACSM Certified Personal Trainer by the American College of Sports Medicine, so the doctor is also fully capable of helping you with anything else related to the health of your lower extremities.
Do you have a Bay Area foot surgeon in Brentwood, CA?
Yes, Bay Area Foot & Ankle Associates has a location near you at 2400 Balfour Road, Suite 230 Brentwood, CA 94513. You'll find either Dr. John W. Scivally DPM FACFAS or Dr. Robin K. Lie DPM at this location. We invite you to call us today (option 1 for appointments) if you'd like to learn more about us or to book a consultation with one of the doctors. We'd enjoy hearing from you for any reason, so don't hesitate to reach out today.