Athletic Taping Questions and Answers
Looking for Athletic Taping in Walnut Creek, CA? Visit Bay Area Foot and Ankle today! We provide Athletic Taping so you can get back into your athletic activities pain free as soon as possible. For more information,

call us

or

schedule an appointment

online.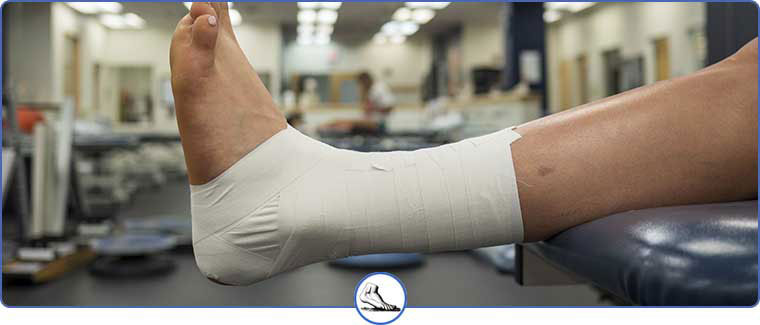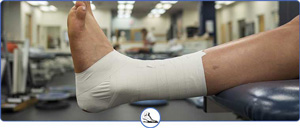 Table of Contents:
What is Athletic Tape used for?
What is the Difference Between Athletic Tape and Kinesiology Tape?
How Long Can You Leave Athletic Tape On?
How Tight Should Athletic Tape Be?
Athletes are constantly participating in physically demanding activities, and their need for optimal performance never ceases. Due to their intense physical exercise and activities, athletes are at a much higher risk for sustaining injuries than others. Because of this, several treatments and therapies have been developed specifically for athletes, including athletic tape. This special tape aids in performance and rehabilitation, allowing athletes to recover from an injury more quickly while also preventing re-injury.
What is Athletic Tape used for?

Some common uses for athletic tape include:

• Stabilizing ankles
• Supporting knees
• Solidifying shoulders
• Opening elbows
• Supporting weak or injured muscles
• Improving muscle contraction
• Preventing overuse
What is the Difference Between Athletic Tape and Kinesiology Tape?

Athletic tape is a supportive tape that is used on athletes to prevent injury or aggravation of an existing injury by providing support around a joint or muscle. This type of taping is usually applied for a specific athletic activity and removed afterwards, and is most commonly applied to the wrists, hands, ankles and feet.

Kinesiology tape, or kinesio tape, is a much more flexible and stretchy tape that adjusts to the skin and accommodates movement. Kinesiology tape is designed to mimic the skin's elastic nature in order to allow wearers full range of motion and mobility, which greatly differs from the more rigid athletic tape. In addition to this, kinesiology tape uses a medical-grade adhesive that is designed to be worn for a few days, and will not lose its adhesiveness with profuse sweating or even in the shower.

Some key points:

• Athletic tape is used for a few hours, while kinesiology tape can be worn for multiple days
• Athletic tape is rigid and designed to prevent movement, whereas kinesiology tape is flexible and accommodates to the body's natural movements
How Long Can You Leave Athletic Tape On?

The length of time athletic tape can stay on varies on the type of tape and also the condition it is treating. Some tapes are meant to stay on for an event or exercise, and should be removed afterwards. Other types of tape are designed to withstand moisture and can remain on the skin for a few days. In addition to this, certain types of athletic tape, such as when treating an ankle sprain, can stay on for a few weeks and essentially work as a cast would for a broken bone.
How Tight Should Athletic Tape Be?

The application process for athletic tape that is, how it is applied is essential to its efficacy and proper use. It should be applied on dry skin and should feel taut, but not tight enough that it cuts off the circulation. If the individual is experiencing loss of sensation, such as a feeling of pins and needles, it is too tight and should be reapplied. This may require a longer piece of tape to be applied to the area. If there is no change in the area's normal sensation, yet the tape is tight, the application process is likely to be effective. For the best results, contact a medical professional to either apply the tape or confirm that it has been applied correctly. There is no benefit in using this product improperly, and it can actually cause more harm than good, so be sure to take all of the necessary precautions when using athletic tape. At Bay Area Foot & Ankle Associates, we care about your health. Our kind and compassionate professionals are experienced in using athletic tape and can help you get the most out of this simple and effective treatment. Call us today to book an appointment for athletic taping, or visit one of our clinics: we have one location in Brentwood, CA, and in Walnut Creek, CA. We look forward to serving you! We serve patients from Walnut Creek CA, Brentwood CA, Pleasant Hill CA, Concord CA, Pittsburg CA, Danville CA, Antioch CA, Alamo CA, and Oakley CA.