Foot and Ankle Sports Injury Specialist Questions and Answers
Foot and Ankle injuries can disturb your sports life. Our podiatrists John W. Scivally, D.P.M., F.A.C.F.A.S. & Robin K. Lie, D.P.M. at Bay Area Foot and Ankle Associates offer medical treatment for patients having sports injuries. Call us for more information. We have convenient locations in Walnut Creek, CA and Brentwood, CA to serve you.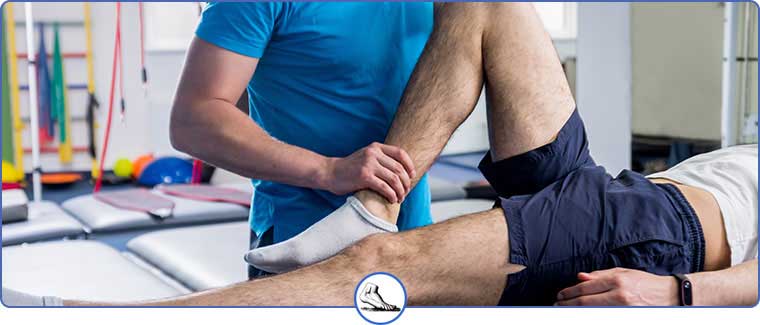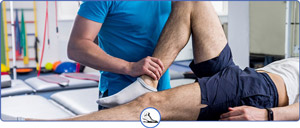 Table of Contents:
What are common sports injuries?
Whom should I see for an ankle injury?
What are the benefits of seeing a podiatrist for ankle and foot sports injuries?
Sports are a great way to pass the time, build teamwork skills, and exercise, all while having fun with a bit of competition. Regardless of the type, the feet and ankles are used in every sport, from soccer and football to baseball and hockey. Any type of sport can result in foot or ankle injury, including sprains, strains and fractures. In most cases, foot and ankle injuries are minor and heal on their own in a few weeks without medical intervention. However, severe injuries always require a customized treatment plan to ensure the form and function of the feet and ankles is preserved.
What are common sports injuries?

Common sports injuries include:

• Achilles Tendon Injuries — The Achilles tendon is a thick, corded tissue that connects the calf muscle to the heel and is the largest tendon in the body. Achilles tendinitis is a common injury to the Achilles tendon and often occurs in sports that require a lot of running.
• Broken Bones — A broken bone, or fracture, is caused by sudden force being applied to a bone, resulting in a crack or break.
• Dislocations — A dislocation occurs when the ends of the bones move out of their normal position and need to be realigned to restore function.
• Jumper's Knee — Also known as patellar tendinitis, jumper's knee occurs when there is an injury to the tissue that connects the kneecap and thigh muscles to the shin bone.
• Little League Elbow — This condition affects the growth plate of the elbow in adolescents and is a common injury for baseball players.
• Rotator Cuff Injuries — The rotator cuff is an area inside the shoulder that helps move the shoulder while also keeping it stable.

Other common sports injuries include:

• Runner's knee
• Shin splints
• Sprains
• Strains
• Tennis elbow
Whom should I see for an ankle injury?

The most qualified medical professional to see for an ankle injury is a podiatrist. These foot and ankle specialists can evaluate, diagnose, treat and prevent virtually any type of foot or ankle injury. By providing effective treatment options, podiatrists have helped countless individuals regain the function of their ankles, allowing them to walk without issues or pain.
What are the benefits of seeing a podiatrist for ankle and foot sports injuries?

Visiting a podiatrist for foot and ankle sports injuries has several benefits, including:

• Foot Pain — When your feet are not in good health, walking and even standing can be painful. If you are experiencing pain in your feet or ankles, a podiatrist can diagnose and treat the cause. Podiatrists can prescribe treatments like at-home exercises to stretch and strengthen the feet, as well as custom orthotic devices to be worn in shoes.
• Common Foot Problems — There are many common sports injuries affecting the feet that a podiatrist can help with, including plantar fasciitis, ligament sprains, and muscle strains. Some people are more prone to problems like these and in that case, scheduling regular visits with a podiatrist throughout the year can be highly beneficial. A podiatrist can help prescribe a number of treatments for these injuries and provide stretches to help speed up the healing process.
• Foot Care — Athletes have an increased risk of troubles with their feet because they are in such high physical demand. When your lifestyle affects your foot health, it is important to have a foot doctor you know and trust. Foot and ankle care is especially important if you have had a foot injury or surgery, and podiatrists are also a great resource for questions about your foot health and footwear.

Bay Area Foot & Ankle Associates provides professional care for sports injuries affecting the feet and ankles. Call us today to book an appointment to meet with our foot and ankle sports injury specialist; we have convenient locations in California to better serve you: one in Brentwood, and in Walnut Creek. We look forward to serving you! We serve patients from Walnut Creek CA, Brentwood CA, Concord CA, Pleasant Hill CA, Pittsburg CA, Danville CA, Antioch CA, Alamo CA, and Oakley CA.