Preventative Care Specialist
Preventive care is an important component of maintaining good health and preventing the development of chronic diseases. It includes offering preventive steps to advance general wellness and diagnose health issues early on when they are easier to cure. Regular checkups, screenings, immunizations, and advice on maintaining healthy lifestyles are just a few examples of preventative care services. These services are designed to detect potential health issues and address them before they develop into more severe conditions. Our experienced podiatrists at Bay Area Foot and Ankle Associates offer preventative care. For more information, contact us or

schedule an appointment

We have convenient locations in Walnut Creek, CA, and Brentwood, CA.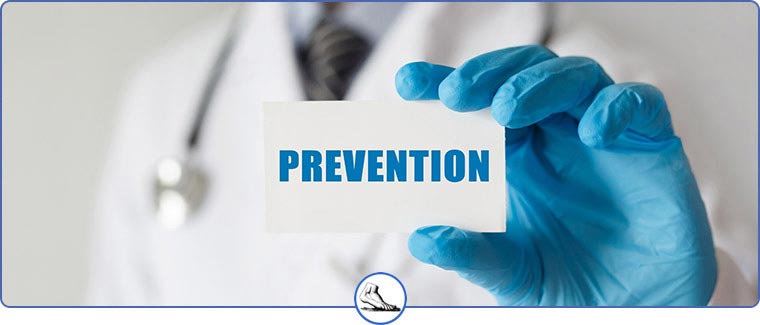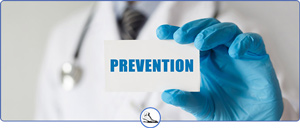 Table of Contents:
What is meant by preventative foot care?
Why Foot care is important?
How to do preventive foot care?
How can I improve my foot health?
Even the slightest discomfort or pain in our feet can quickly affect all other aspects of our lives due to so many activities we do depending on being able to walk around comfortably. Proper foot health is vital for staying active and allowing us to maintain a high quality of life. Preventative foot care for many different conditions can mean the difference between properly managing a condition and continuing life as normal versus possibly suffering from severe foot pain or requiring amputation.
What is meant by preventative foot care?

Around 3 quarters of the population will suffer from foot or nail conditions at some point throughout their lives, resulting in severe pain, decreased mobility, or infections if left untreated. Preventative foot care allows for regular evaluation of the skin and nails of the feet for conditions such as callouses, ingrown nails, discoloration, or infections. Each patient may be at risk for different conditions depending on their medical history or daily activities, making individualized foot care very important for ensuring the overall health of each patient. The health of our feet can quickly influence our quality of life, so it is especially recommended for patients who are more at risk of developing foot problems from conditions such as arthritis, high blood pressure, diabetes, injuries in the foot, deformities, lack of dexterity, ingrown nails, or callouses.
Why Foot care is important?

Proper foot health is essential for moving about comfortably to continue with daily activities. Foot pain or discomfort can quickly impede our daily activities by making walking very inconvenient or sometimes impossible if the condition is severe. Poor foot health means less mobility, which can lead to worsened physical health, potentially leading to other health problems. A lack of mobility can cause a loss in muscle mass and increase the risks for heart-related health conditions. For conditions such as diabetes, proper preventative foot care is essential in preventing the development of severe complications in the feet that may result in requiring the feet to be amputated. Regularly scheduled appointments with a physician specialized in foot health while suffering from a condition that commonly leads to problems in the feet will allow for any concerns to be caught very early and treated before discomfort is significant or other treatments which could lead to other health risks are necessary.
How to do preventive foot care?

If you are suffering from a condition that increases the risk of foot conditions, it is important to follow all at-home preventative care tips that your physician recommends. Some conditions may also cause you to not feel or notice problems such as blisters or cuts in the feet, making it very important to regularly look over your feet to check for anything of concern. Anytime anything appears to be out of the ordinary in your feet, schedule an appointment with your physician, and make sure to go in regularly regardless of any changes to ensure that your physician is able to check for any less noticeable concerns.
How can I improve my foot health?

There are quite a few things that you can do at home to help maintain your foot health in between appointments with your doctor. Some at-home preventative foot health tips include:

– Keep the toenails trimmed and maintained to prevent in-grown nails or damage to the toes.
– Wear only clean shoes and socks, and shoes that are well-fitted for the feet.
– Avoid soaking feet and wash them in warm water with a mild soap, afterwards applying lotion all over except for in between the toes.
– Dry the feet entirely, especially between the toes, to remove any excess moisture.
– Regularly check your feet for any cuts, blisters, cracks, or in-grown nails, and either have someone check the bottom of the feet for you or use a handheld mirror.
– Regular exercise and movement will ensure proper circulation, supporting overall limb and foot health.
– When seated, consider elevating the feet if they have become swollen or sore.

For anything out of the ordinary such as abnormal swelling, redness, or pain in the feet, the development of warts, callouses or corns, or any noticeable changes, it is recommended to have your bare feet looked over by your physician sooner than your next regularly scheduled appointment.

The severe consequences that result from chronic illness and emergencies can be avoided with preventative care. For more information, contact us or schedule an appointment online. We have convenient locations in Walnut Creek CA and Brentwood CA. We serve patients from Walnut Creek CA, Brentwood CA, Concord CA, Pleasant Hill CA, Antioch CA, Alamo CA, Danville CA, Pittsburg CA, Oakley CA, and surrounding areas.