Bay Area Joint Pain Specialist
There are treatments for joint pain, so reach out to our team of healthcare professionals today. Bay Area Foot & Ankle Associates are here to help you get back on your feet again. Call us today or visit us online to book an appointment. We have convenient locations to serve you in Walnut Creek, CA, and Brentwood, CA.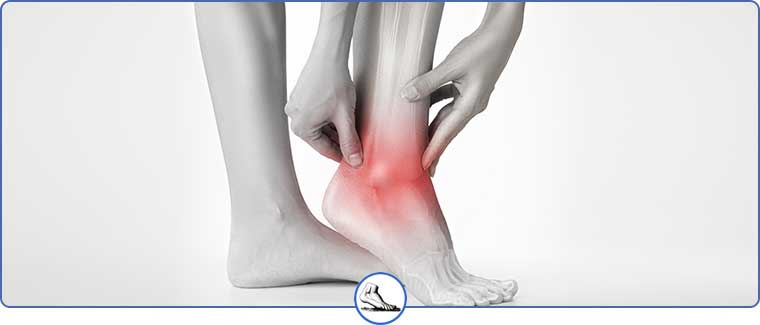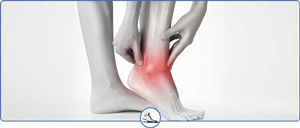 Table of Contents:
What are the causes of joint pains?
What are the symptoms of joint pain?
Who is more likely to experience joint pain?
How is joint pain treated?
What are the causes of joint pains?

Joint pain can be described as pain, discomfort, or inflammation in any part of the joint, such as the muscles, tendons, ligaments, cartilage, or bone. In most cases, joint pain can be caused by arthritis or arthralgia, which causes pain or inflammation that originates inside of the joint itself. While these are the most common causes of joint pain, there are many others. A few other commonly known causes of joint pain, although not the full list of potential causes, are bone cancer, broken or fractured bone, bursitis, dislocation, fibromyalgia, gout, Lyme disease, lupus, sprains, tendinitis, and leukemia. Your doctor can potentially diagnose your joint pain following a physical exam or may send you to one of many potential specialists to perform additional tests to form a solid diagnosis. Examples of specialists who can treat joint pain include orthopedic doctors, rheumatologists, pain management specialists, podiatrists, and others who focus on specific joints of the body and conditions that can affect them.
What are the symptoms of joint pain?

The most common symptom of joint pain is pain or soreness originating from the joint. The pain can vary from mild discomfort or soreness that comes on as the result of certain movements or physical activities to extreme pain that can make it hard, if not impossible to bear weight on the joint, as well as limiting movement of the joint. Different types of joint pain will cause different symptoms of pain or discomfort. In the case of mild joint pain, treatment can typically be administered at home with the use of ice packs and resting the limb to avoid putting additional strain or weight on the joint. If needed, over-the-counter pain relievers such as ibuprofen or naproxen sodium can be used to help alleviate some of the pain. Joint pain that is accompanied by swelling, redness, and warmth, and tenderness surrounding the joint should be checked out by your family doctor. In the case of joint pain that is the result of an injury and is accompanied by sudden swelling, intense pain, deformity in the joint, or a complete inability to use the joint, seek immediate medical attention.
Who is more likely to experience joint pain?

Joint pain can affect anyone at any given time, for one of many different reasons. Some people are more inclined to experience joint pain, however, whether due to a previous or pre-existing medical condition or as a result of their overall health and lifestyle. Joint pain can also simply be the result of getting older, with no other cause other than the everyday wear and tear that happens to our joints as the result of years of movement. Other than older people, joint pain can be more common in people who have experienced a previous injury to the joint, repeatedly use or overuse the joint and surrounding muscles, have arthritis or another chronic condition, are overweight, have poor overall health, or suffer from stress, anxiety or depression. Your doctor can help you determine your likelihood of developing joint pain, based on your current weight, lifestyle habits, and medical or family history.
How is joint pain treated?

When it comes to treating joint pain, the goal is to treat the symptoms and prevent them from getting worse, without having to resort to invasive surgical procedures. Treating joint pain can be done through any number of treatment options, depending on the cause of the pain. At-home treatments such as over-the-counter painkillers, ice, rest, and heat can often provide relief from pain in the short term. There are also topical treatments available, either over the counter or through a prescription, and dietary supplements that can manage pain. Exercise and weight loss may be prescribed by your doctor to reduce your overall weight, as well as strengthen the surrounding muscles, and increase flexibility and mobility. For more severe pain, your doctor may recommend physical or occupational therapy, supportive aids, or steroid injections into the joint. Working with a licensed and experienced doctor such as the team at Bay Area Foot & Ankle can get to the root cause of the joint pain to properly treat it and get relief from the pain. We serve patients from Walnut Creek CA, Brentwood CA, Concord CA, Pleasant Hill CA, Pittsburg CA, Alamo CA, Antioch CA, Danville CA, and Oakley CA.