Welcome to Bay Area Foot and Ankle Associates, Dr. John W. Scivally, DPM
At Bay Area Foot and Ankle Associates, Dr. John W. Scivally, DPM And Dr. Robin K. Lie, DPM Specialize in Heel and Arch Pain Treatment, Bunion Treatment, Fungal Toenail Treatment, Hammertoe Treatment, Peripheral Artery Disease (PAD) And Much More. For more information, call us or schedule an appointment. We have convenient locations to serve you. We serve patients from Walnut Creek CA, Brentwood CA, Concord CA, Pleasant Hill CA, Pittsburg CA, Antioch CA, Alamo CA, Danville CA, and Oakley CA.
We are a full service podiatry practice that offers everything from preventative foot screening examinations to complex lower extremity surgical corrections at our surgical locations in Walnut Creek and Concord. Our physicians offer periodic foot and ankle treatment for patients with medical conditions that may put them at risk for more severe problems. These conditions include, but are not limited to Diabetes, Peripheral Vascular Disease, Neuropathy, Rheumatoid Arthritis, Congenital Deformities and Connective Tissue Diseases. We provide biomechanical assessments using state-of-the art examination and treatment techniques that could prevent some surgeries. Custom foot orthotics are an important treatment option for most biomechanical ailments like Plantar Fasciitis, Achilles Tendonitis, Flat Feet and even progressive deformities like Bunions, Hammertoes and High Arched Feet. We perform our own casting for orthotics in the office and use traditional plaster casting techniques. Sports injuries can be accommodated and treated promptly with on-site x-ray capability and the physicians are highly trained in all aspects of sports medicine. If surgery is necessary, our physicians are well capable of providing excellent surgical management of all your foot and ankle conditions. In and out-patient surgeries are performed at the John Muir Health Campuses in Walnut Creek and Concord as well as Aspen Surgery Center next to John Muir Medical Center in Walnut Creek.
Please allow us to provide you with the best and most comprehensive foot and ankle care in the Bay Area!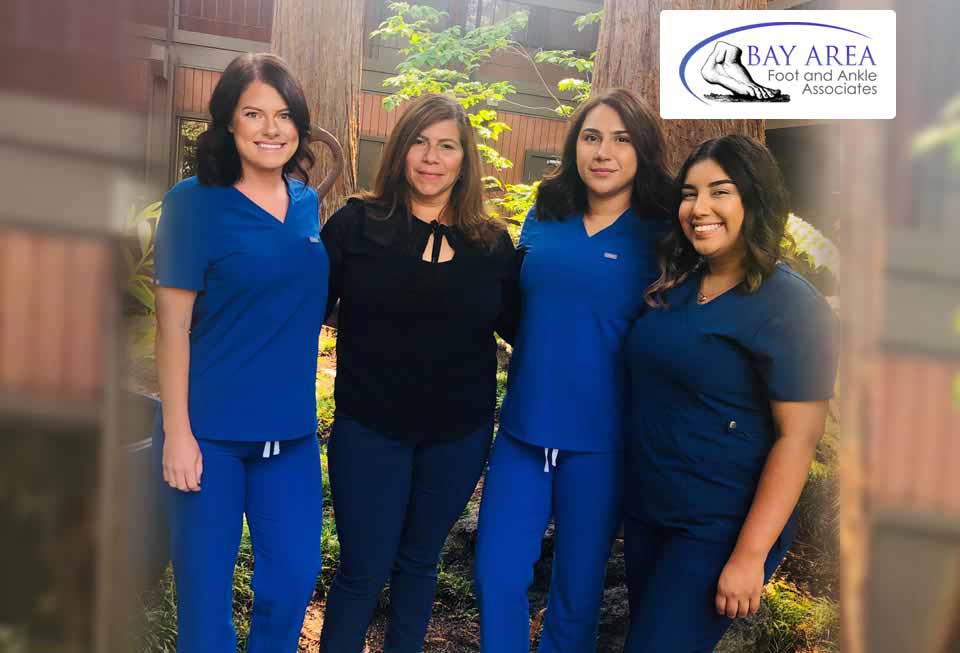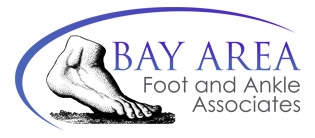 ABOUT US
The Bay Area Foot and Ankle Associates began in 2001 by Dr. John W. Scivally. Dr. Scivally took over a fledgling podiatry practice in Walnut Creek, CA for a retiring podiatrist. Dr. Scivally used his grass-roots blue-collar mentality and put it into creating a successful medical business. He built this practice with dedication, sacrifice and hard work.
MEET THE DOCTOR
JOHN W. SCIVALLY
D.P.M., F.A.C.F.A.S.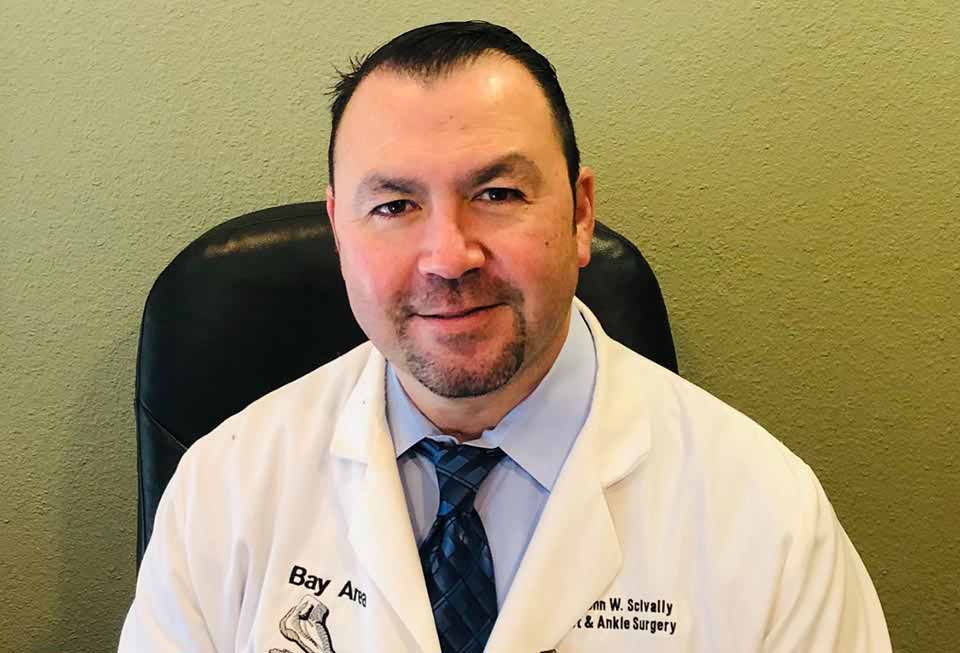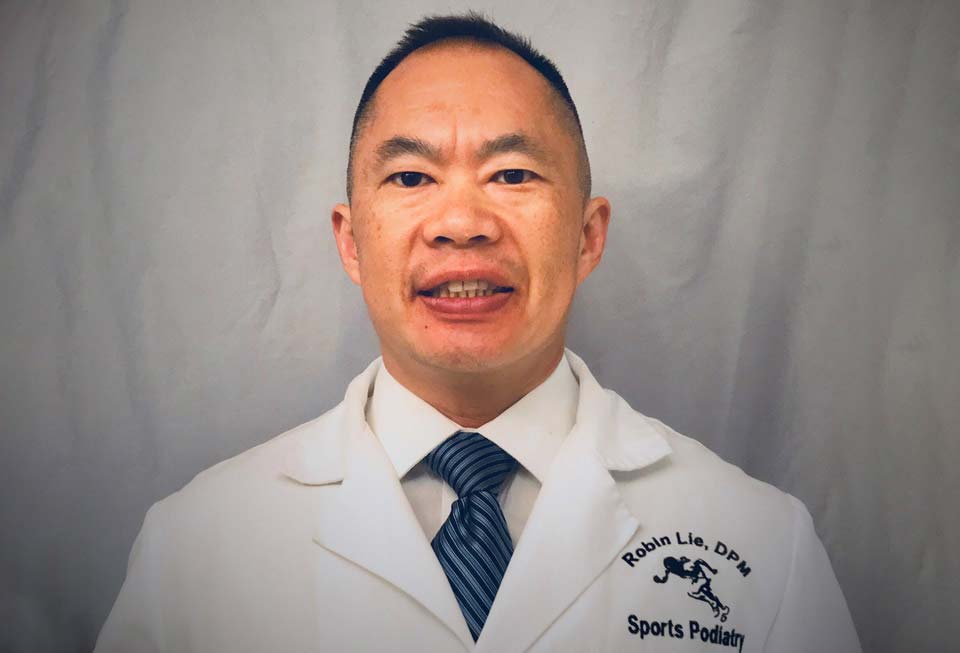 MEET THE DOCTOR
ROBIN K. LIE
D.P.M.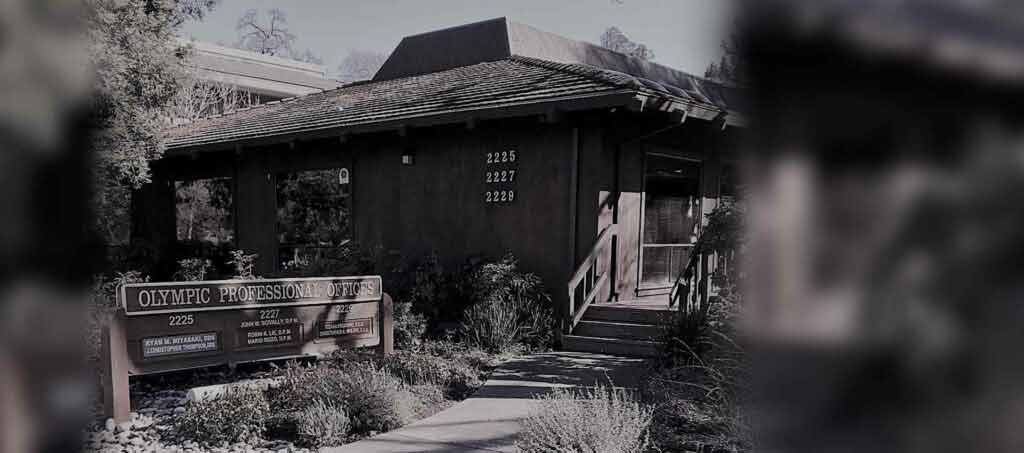 GET DIRECTIONS TO BAY AREA FOOT AND ANKLE ASSOCIATES
CHECK OUR LOCATIONS