Sports Podiatrist in Walnut Creek, CA
Sports have their moments of greatness and glory, but also moments of struggle and setbacks. So if you are searching for a sports podiatrist in the Bay Area, look no further. For more information,

call us

or

schedule an appointment

online. We have

convenient locations

to serve you in Walnut Creek, CA.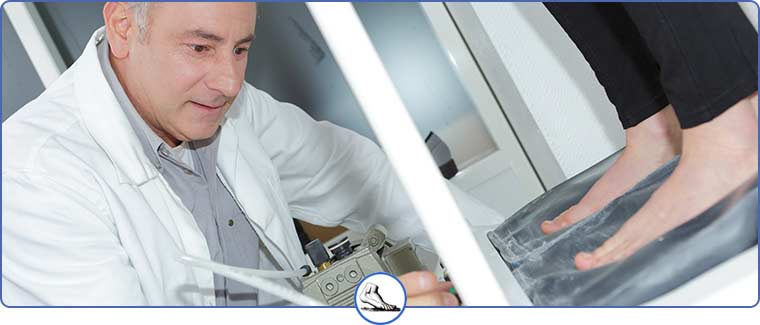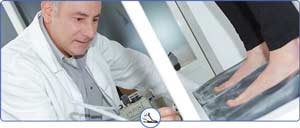 Table of Contents:
What does a sports podiatrist do?
What are common sports injuries?
What are the benefits of seeing a podiatrist for sports injuries?
Bay Area Foot and Ankle Associates proudly provides specialized sports podiatrist services in Walnut Creek, CA. Sports injuries can cause long-term physical and emotional effects that we are dedicated to helping solve. Our main goal is to quite literally get you back on your feet! We understand that sports can be a huge source of income, happiness, and stability in one's life and we would hate for an injury to prevent you from this. If you are struggling with a new sports-related foot and ankle injury or are struggling to heal from an old one, give us a call and we'd be happy to answer any questions and book you in ASAP. To help you better understand what our sports podiatrists can do for you, continue reading.
What does a sports podiatrist do?

The medical field of podiatry focuses on all foot-related diagnoses and treatments. Sports podiatrists are specialized doctor within this field that has the credentials and certifications to specially treat sports-related injuries. Their main goal is to get you back to your preferred sport as soon as they possibly can without making the injury worse. If you're experiencing persistent symptoms like inflammation, swelling, pain, foot stiffness, limited mobility, tenderness, difficulty walking, or any deformities, schedule an appointment with a sports podiatrist right away. They can order tests and x-rays, reset broken bones, perform surgery, prescribe medication, and plan rehabilitation.
What are common sports injuries?

Common sports injuries that podiatrists can treat include:
 
Achilles Tendonitis
Overuse and strain of the Achilles tendon can lead to Achilles tendonitis. This presents itself as pain, stiffness, and swelling along the tendon especially in the morning and during physical activity. Recovery requires plenty of rest, ice, inflammatory painkillers, and strengthening exercises.
 
Stress Fractures
Tiny cracks in the bone caused by repetitive forces like jumping and running are called stress fractures. If you have sharp pain, bruising, and tenderness in your foot, you could have a stress fracture.
 
Neuroma
A neuroma is a benign growth of nerve tissue that causes extreme pain, numbness, and burning. While your neuroma may not ever completely go away, early treatment can resolve the pain. Visit a sports podiatrist to help prevent permanent nerve damage.

Plantar Fasciitis
If you are experiencing prolonged heel pain, this could be a sign of plantar fasciitis. This can be treated with stretches, supportive footwear, lifestyle changes, and rest.
 
Ankle Sprains
Ankle sprains are one of the most common musculoskeletal injuries among athletes and can heal anywhere from two weeks to twelve weeks depending on the severity of the sprain. Do not make the mistake of running or exerting yourself with a sprained ankle or else you may make it worse. Sprained ankles can be frustrating for athletes, but if you properly rest, you'll be back in no time.
What are the benefits of seeing a podiatrist for sports injuries?

Getting the right medical care can have a huge impact on the healing and recovery journey. Here are five benefits of seeing a podiatrist for sports injuries:
 
Specialized Training
Podiatrists have specialized training, education, and credentials to treat foot-related sports injuries. While a general physician is capable of prescribing medications and diagnosing injuries, podiatrists are experts in the field and have a deeper understanding of foot and ankle care.
 
Prevent Future Injuries
Ignoring a sports injury can cause more serious damage in the long term. Injury prevention can make or break a sports injury. Podiatrists can offer important physical therapy, exercise, and footwear recommendations for athletes.
 
Ability to Treat Various Foot Conditions
Podiatrists are qualified to treat various foot conditions including heel pain, arthritis, ankle sprains, foot fractures, plantar fasciitis, and achilles tendonitis.
 
Extensive Knowledge in Athletic Lifestyle
Podiatrists who work with athletes have extensive knowledge of athletic lifestyles and know the best options for rehabilitation.
 
Can Provide Essential Lifestyle Changes
Podiatrists can teach their patients about essential lifestyle changes such as nutritional advice, topical treatment, and hygienic practices.
 
The Bay Area Foot and Ankle Associates, your specialists in foot care. We serve patients from Walnut Creek CA, Concord CA, Pleasant Hill CA, Antioch CA, Danville CA, Pittsburg CA, Alamo CA, and Oakley CA.