Foot Specialist Doctor Q & A
Dr. John W. Scivally, DPM And Dr. Robin K. Lie, DPM Specialize in Bunion Treatment, Fungal Toenail Treatment, Hammertoe Treatment, Peripheral Artery Disease (PAD). We serve patients from Walnut Creek CA, Brentwood CA, Concord CA, Pleasant Hill CA, Pittsburg CA, Antioch CA, Alamo CA, Danville CA, and Oakley CA.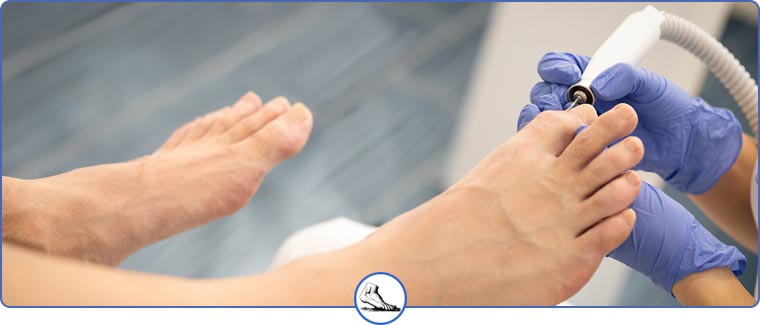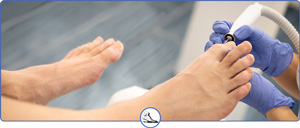 Table of Contents:
What type of doctor does foot surgery?
Should I get foot surgery?
How long does it take to recover from foot surgery?
Having healthy feet is extremely important, as walking is our main form of transportation. Whether we are walking around our home, to our vehicle, or at the park, we are constantly on our feet. So when are experiencing foot problems, it presents us with an even bigger predicament. At Bay Area Foot and Ankle, we have board-certified podiatrists who can help you with all of your foot problems!
What type of doctor does foot surgery?

Both podiatrists and orthopedic surgeons specialize in foot and ankle care. You may be wondering whom you should see for treatment if you have a problem with your foot or ankle. How can you determine who is best for you?

Orthopedic Surgeon

Orthopedics is the medical specialty devoted to the diagnosis, treatment, rehabilitation, and prevention of injuries and diseases in your musculoskeletal system. After postgraduate orthopedic residency training, orthopedic surgeons are required to complete an additional year of training for advanced reconstruction of the foot and ankle.

Some conditions treated by orthopedic surgeons include:

• Achilles tendinitis and tendinosis
• Broken bones, stress fractures, and sprains
• Osteoarthritis
• Ligament tears
• Lisfranc injury (midfoot injury to ligaments and bones)
• Metatarsalgia foot pain (ball of your foot)
• Plantar fasciitis
• Plantar fibroma and fibromatosis (benign nodules on the bottom of your foot)

Some foot and ankle problems originate from your hip, knee, or lower back. Orthopedic surgeons will treat complex lower extremity conditions in addition to the rest of your body.

Podiatry

A podiatrist's emphasis is on the foot and ankle from day one of Podiatric medical school and residency. Podiatrists provide care for the skin conditions and abnormal mechanics of the lower extremities, as well as soft tissues, bones, and joints of the foot and ankle.

Conditions commonly treated by podiatrists include:

• Arthritis, instability, pain, joint diseases
• Calluses and ingrown toenails
• Chronic diabetic wounds or wounds associated with other illnesses
• Deformities of the feet (bunions, hammertoes)
• Fallen arches
• Bone spurs, heel pain, neuromas, and plantar fasciitis

Both orthopedic surgeons and podiatrists are qualified to treat foot and ankle conditions, non-surgically and surgically. Your best bet is to choose the doctor you feel the most comfortable with or one with substantial experience treating your particular condition.
Should I get foot surgery?

Athletes are especially prone to foot and ankle damage, although these types of injuries are common for everyone. High-impact running and jumping can put a lot of stress and pressure on relatively unstable ankle joints and delicate metatarsals of the foot which in turn makes these areas more susceptible to injury. Below are some indicators that you may need foot or ankle surgery:

• Chronic foot and ankle pain
• Constant heel pain
• Pain with motion
• Pain that causes you to limp
• Bunion: an enlargement of the bone and tissue around the joint of the big toe
• Hammertoe: a contracture of the toe(s), frequently caused by an imbalance in the tendon or joints of the toe
• Bone spurs
• Blisters
• Corns
• Neuroma: enlargement of a nerve segment, commonly found between the 3rd and 4th toes
• Pain that flares up with vigorous activity
• Tenderness when pressure is applied to the joint
• Joint swelling, warmth and redness
• Increased swelling and pain in the morning, or after resting or sitting
• Difficulty walking
How long does it take to recover from foot surgery?

Feet are complex structures, which means there is not a one size fits all approach to improving a problem. Some foot and ankle complaints require surgical procedures to have them corrected. Since each patient is different, it is difficult to give an exact timeframe for recovery after a foot/ankle surgery. But we can provide estimates for various surgical procedures that we perform.

• Recovery may take 2 to 12 weeks from a bunion or hammertoe surgery, but a full recovery may be 3 to 6 months before you can resume full impact activities such as your full exercise routine.
• Midfoot surgical procedures can take 12 weeks, with full recovery requiring 5 to 6 months.
•Surgery to repair a bone fracture can take from several weeks to several months for recovery, depending on the nature and severity of the injury and the surgery that was performed.

If you or someone you know are experiencing foot problems and believe you are in need of surgery, come to Bay Area Foot and Ankle today! We have board-certified podiatrists to help you with your foot problems, and get you back on the road to recovery. Contact our office today to get in touch with a specialist. To book an appointment, call us or visit us online!