Bay Area Foot Doctor in Walnut Creek, CA – Serving Alamo, Lafayette, Clayton and Moraga CA
At Bay Area Foot and Ankle Associates, our foot doctors offer various treatment options to prevent and provide treatments for conditions that affect both the feet and ankles. For more information, please

call us

or schedule an

appointment online

.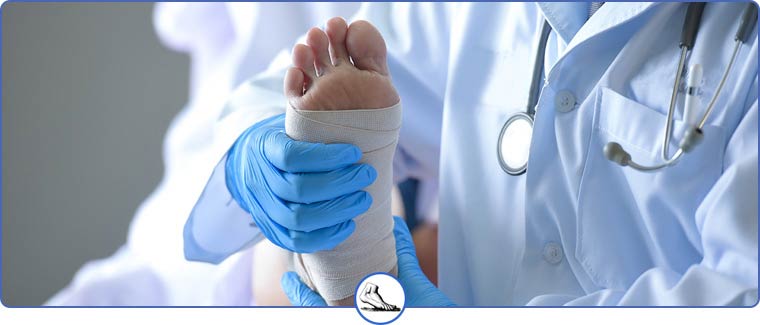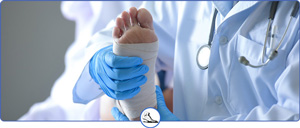 Here at Bay Area Foot & Ankle Associates, we're proud to be the East Bay's premier foot and ankle clinic and a full service podiatry practice offering everything from preventative foot screenings to complex lower extremity surgical corrections. We can also assist patients with a chronic condition that requires the ongoing attention of a foot doctor, like diabetes or neuropathy. Anyone of any age can be served at our clinic. Reach out to us today or read on to learn more about our clinic, our services, and seeing a Bay Area foot doctor in Walnut Creek, CA!
How can a foot doctor help me?
This kind of professional is an expert in the lower extremities of people: the feet, ankles, and heels. If you have an issue with your lower extremities, possibly due to an injury, a deformity, a disease, or spending too much time on your feet at work, a foot doctor can help you. A foot doctor can even provide surgery when necessary, like a corrective or reconstructive surgery. Sometimes a patient with a chronic condition needs the services of a foot doctor, like a patient with diabetes, neuropathy, rheumatoid arthritis, peripheral vascular disease, or another condition.
Even if your feet are just fine, you can still benefit from seeing a foot doctor, as a foot doctor's services can help prevent common issues and improve your alignment, posture, and mobility!
What services can a foot doctor provide?
At Bay Area Foot & Ankle Associates, our foot doctors can provide a great number of services for comprehensive care. You can come see us for a basic checkup on your foot health or for any of our other services, including:
Routine foot care
Biomechanical assessments
X-rays for certain issues and injuries like sports injuries
Sports medicine
Custom foot orthotics (made with traditional plaster casting techniques)
Surgery, when necessary
Taping/strapping
Various injections like ones for pain relief
School- or work-required examinations
And more
Our foot doctors are fully capable of treating issues like plantar fasciitis, achilles tendonitis, flat feet, bunions, hammertoes, ingrown nails, ankle pain, heel spurs, simple ankle sprains, minor diabeitc wounds, or high arches. We can provide ongoing care like diabetic care, or various therapeutic/rehabilitation services too.
Who are your foot doctors?
With Bay Area Foot & Ankle Associates, you'll have the services of either Dr. John W. Scivally DPM FACFAS or Dr. Robin K. Lie DPM.
Dr. Scivally is double board-certified and very well trained in all aspects of foot and ankle medicine, as well as surgery. The doctor previously served as Chairman of the Podiatric Medicine Division of the Department of Orthopedics at John Muir Medical Center, Walnut Creek Campus, and he is currently on the Medical Executive Committee at Aspen Surgery Center in Walnut Creek, CA. Dr. Scivally is a well respected physician in Northern California whose patients know him as being friendly, highly skilled, and compassionate.
Dr. Lie has over 20 years of practice experience, so he is also very capable of helping you. The doctor is a certified Level 1 Running Coach by Road Runners Club of America and an ACSM Certified Personal Trainer by the American College of Sports Medicine. He is very qualified to coach you in all things related to your foot and ankle health!
Do you have a Bay Area foot doctor in Walnut Creek, CA?
Yes, we do! Either Dr. John W. Scivally DPM FACFAS or Dr. Robin K. Lie DPM is available to you. Bay Area Foot & Ankle Associates has multiple locations, so to find the one nearest you, give us a call (option 1 for appointments). We'll answer any questions you have about us, our doctors, and our services, and we'll get you booked in for a consultation if you'd like one with us.
We look forward to hearing from you soon!