Foot Infections Treatment in Brentwood, CA
Foot infection is a painful condition that makes it difficult to move and carry out regular tasks. Certain factors can lead to foot infections such as bacterial wounds and fungal infections that penetrate the skin causing discomfort and pain making foot infections can be unbearable. Foot infections cause swelling and inflammation but if not treated properly it worse and causes fungal toenail infections, athlete's foot, and plantar warts. Come to us and get treated by our experienced podiatrist and walk pain-free. For more information, contact us or schedule an appointment online. We have convenient locations to serve you.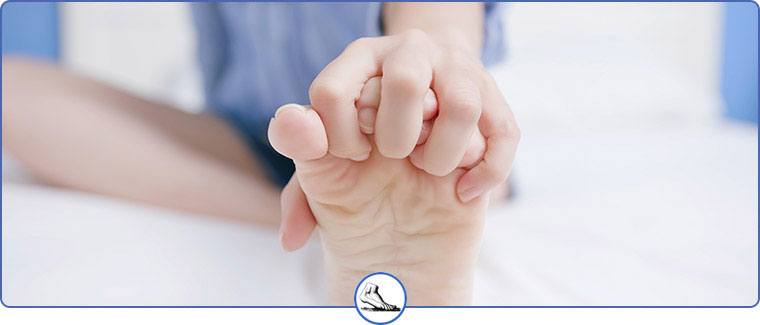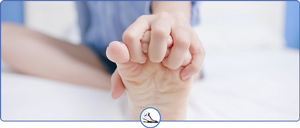 Table of Contents:
What are the signs of a foot infection?
What are the most common foot infections?
How do you treat an infected foot?
How long does an infected foot take to heal?
What are the signs of a foot infection?

Foot infections can result from various foot injuries and are often accompanied by pain. It is crucial not to overlook the initial signs of swelling and tenderness as symptoms can worsen over time if left untreated.

Symptoms include a noticeable change in skin color, such as redness or discoloration, as well as an increase in skin temperature around the affected area. Swelling and pain are also common indicators of a foot infection. Additionally, slow healing of open wounds, cracked or dry skin, and the presence of discharge or drainage are significant signs that an infection may be present.

Unpleasant odor emanating from the foot and the occurrence of a fever may also accompany a foot infection. If any of these signs and symptoms are experienced, it is important to seek medical attention promptly to prevent the infection from worsening and to ensure appropriate treatment.

Individuals with reduced sensation in their feet need to exercise extra caution, as even minor issues like ill-fitting shoes can lead to wounds. Ignoring these wounds can result in infection and serious complications.

While not all foot-related conditions or wounds are infections, it is advisable to consult a podiatrist for any foot ailments, regardless of severity. Seeking early examination and treatment can help prevent infections from developing altogether.
What are the most common foot infections?

The most common foot infections are fungal in nature. Fungal infections occur frequently and can affect the feet when they are consistently exposed to moisture or damp environments, such as working in wet conditions or experiencing excessive sweating.

One of the prevalent fungal infections is athlete's foot, which is highly contagious and can easily spread through contact with infected towels, clothing, or contaminated surfaces like floors.

Athlete's foot is characterized by symptoms such as itching, redness, and cracking of the skin between the toes. Additionally, nail fungus is another common type of foot infection. It can lead to thickened, discolored, and brittle nails. Fungal foot infections can be uncomfortable and bothersome, but they can be effectively treated with appropriate antifungal medications and proper foot hygiene practices.
How do you treat an infected foot?

The treatment approach for an infected foot depends on the underlying cause and the severity of the infection. When dealing with minor foot infections like athlete's foot, self-care measures can be effective. Over-the-counter antifungal creams, powders, or sprays are commonly used for fungal infections such as athlete's foot and fungal nail infections. In the case of plantar warts, treatments containing salicylic acid can be applied. Antibiotic creams, lotions, and blister pads are also useful for managing minor foot infections.

For more serious foot infections like bacterial cellulitis or infected diabetic ulcers, it is crucial to seek urgent medical attention.

A podiatrist or healthcare professional may recommend specific treatments tailored to the infection. These may involve oral or topical antibiotics to combat bacterial infections, antifungal medications for fungal infections, and cryotherapy (freezing) to remove plantar warts. In some cases, vacuum-assisted closure of wounds or surgical intervention may be necessary to address the infection effectively.
How long does an infected foot take to heal?

The healing time for an infected foot can vary significantly depending on a wide range of factors, including the type and severity of the infection, the effectiveness of the chosen treatment, and the individual's overall health. In general, minor foot infections may take a few days to a couple of weeks to heal with proper care and treatment.

For example, mild cases of athlete's foot or fungal nail infections can often be resolved within a few weeks with the consistent use of antifungal medications. Similarly, small wounds or blisters on the foot may heal within a week or two with appropriate wound care.

However, more severe foot infections, such as deep abscesses, diabetic foot infections, or cellulitis, may require a longer healing time. These infections typically need intensive medical intervention, including antibiotic therapy, wound debridement, or even surgical procedures.

Healing time for these cases can range from several weeks to several months, depending on the extent of the infection and the individual's response to treatment.

Visit us at Bay Area Foot and Ankle Associates for top services. We offer Foot Infection Treatment. For more information, contact us or schedule an appointment online. We have convenient locations to serve you. We serve patients from Walnut Creek CA, Brentwood CA, Concord CA, Pleasant Hill CA, Pittsburg CA, Antioch CA, Alamo CA, Danville CA, Oakley CA, and surrounding areas.