Video Gait Analysis Specialist Questions and Answers
Learn more about the benefits of video gait analysis and its benefits for injury prevention. Bay Area Foot & Ankle Associates and our team of healthcare professionals offer video gait analysis. Call us today or visit us online to book an appointment. We have convenient locations to serve you in Walnut Creek, CA, and Brentwood, CA.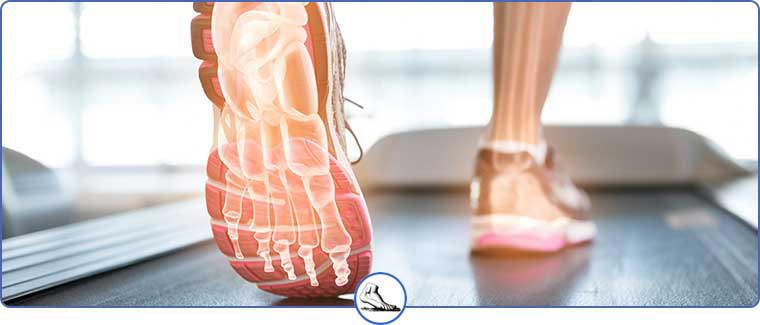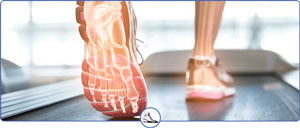 Table of Contents:
What is video gait analysis?
How do you perform a gait analysis?
Can you do gait analysis at home?
Why Does Video Gait Analysis Work?
What Can I Expect?
What is video gait analysis?

Video gait analysis is a tool used by physical therapists or other specialists to monitor and analyze a person's stride. By recording a video of a person while they are running or walking, typically on a treadmill in a clinical setting, the specialist can slow down, reverse and closely examine how the person moves. It is commonly used for injury prevention by breaking down the mechanics of your body while in motion. Video gait analysis is often used for runners but can be used by anyone looking to improve their form when moving in a sport that requires a running-type motion, such as soccer, football, and gymnastics. Upon the completion of a video gait analysis, your specialist will build a treatment plan to help improve the way you move to reduce your risk for injury and make your gait more efficient.
How do you perform a gait analysis?

Your physical therapist or a foot and ankle specialist will provide you with the exact requirements for your video gait analysis. Typically, patients should wear their current running shoes and athletic clothing that is fitted enough or provides a contrast to allow their body's movements to show up clearly on the video. During the analysis, you will be asked to either walk or run on a treadmill in the specialist's office, with a video camera nearby that will record you as you move. Following an initial warm-up, you will be requested to run at a comfortable pace, where you can hold your speed for several minutes. Your physical therapist will record your movement from a variety of different angles to get a complete sense of your body's mechanics through the motions of running. Once your video is complete, you will need to book a follow-up appointment to review it with the specialist to discuss your form and any fixes or adjustments that can be made. Your therapist will also outline your treatment plan, which will provide exercises and stretches that will help you to improve the way you move to prevent injuries.
Can you do gait analysis at home?

You can tell a lot about how you run based on the wear patterns of your favorite or most commonly used running shoes, or by doing what is called a wet footprint test. These visual tests will only tell you about the structure of your feet and are not a replacement for a true gait analysis. People who are looking to have their gait analyzed should do so through a trained professional such as a physical therapist or podiatrist who knows what to look for. Gait analysis looks not just at the feet but at the whole biomechanical chain involved in running, from the waist down through to the feet. A trained specialist will be best suited to guide you through the exercise, as well as capture the video from the necessary angles. They also know what to look for in the video to provide proper analysis and build a treatment plan for you.
Why Does Video Gait Analysis Work?

Video gait analysis is a successful tool in the diagnosis of imbalances or weaknesses that can cause injury if not properly balanced out. It works because it provides a video recording of the way the body naturally and consciously moves, and the mechanics of all aspects of each stride taken while running or walking at a comfortable pace. Taken from multiple angles, it can thoroughly record the different movements of all of the areas of the body involved with running, which can be slowed down and rewatched for a thorough analysis. Capturing the imperfections in the stride at this pace allows a physical therapist or specialist trained in gait analysis to build a treatment plan for improvement that will allow the patient to have a more efficient and even stride. With this, they will be able to run longer distances or faster speeds without increasing their risk for injury.
What Can I Expect?

Video gait analysis is only one piece of the puzzle when building a treatment plan centered around improving the way the body works and the mechanics of the stride. Before the video analysis, your physical therapist will want to perform a physical exam to determine any areas of pain or discomfort that could potentially be explained by the way you run. During the video gait analysis itself, you can expect to do a quick warmup on a treadmill, followed by running at a comfortable pace while your physical therapist records your movement from several different angles. After the video, you will book a follow-up appointment where you and the specialist will review the results of your physical exam and the video gait analysis before the specialist walks you through your treatment plan. Our team at Bay Area Foot & Ankle understands that pain and discomfort in the feet and ankles can be caused by the way we move, and a video gait analysis can help us get to the source of the pain quickly and accurately. We serve patients from Walnut Creek CA, Brentwood CA, Concord CA, Pleasant Hill CA, Pittsburg CA, Alamo CA, Antioch CA, Danville CA, and Oakley CA.