Bunion Doctor in Walnut Creek, CA
If you are dealing with a bunion deformity, and you are noticing pain, pressure, issues with your shoes, or anything else, and you'd like to visit a podiatrist that specializes in bunion treatment, contact our clinic today to schedule an appointment. We'd be more than happy to help you find the perfect solution.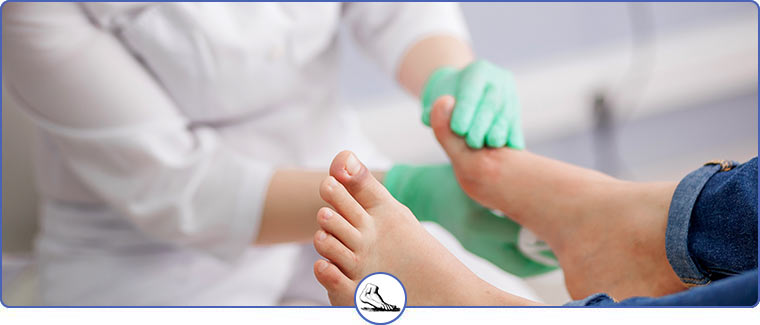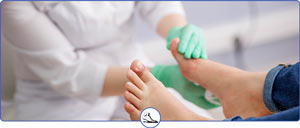 Table of Contents:
What will a doctor do for a bunion?
When should I see a podiatrist for bunions?
What happens if you let a bunion go untreated?
Where can I find a podiatrist for my bunions in Walnut Creek, CA?
What will a doctor do for a bunion?

Bunions are a type of foot deformity that occurs when the outer part of the foot grows at an angle. It is characterized by one or more bony growths on the outer part of the foot. Commonly found in both men and women, bunions are typically treated with surgery. While surgery is a common treatment option for corns and bunions, there are other options as well. Patients should discuss all treatment options with their doctors to find the best treatment for their case.
 
Surgery is the most common treatment for bunions. It corrects foot deformities and relieves pain. The most common type of surgical procedure for bunion correction is known as a bunionectomy. During a bunionectomy, the surgeon will remove parts of the foot to help relieve any pressure on the bunion area. This will involve trimming any bones, soft tissue, and tendons to help correct foot deformities. Some surgeons also do bone grafts to help fix fractures within the foot by applying glue to them. After surgery, patients will usually need to wear a cast or shoe for 6 weeks before removing it. Patients may also need to do exercises for several months after surgery to restore their feet' strength and stability.
When should I see a podiatrist for bunions?

A bunion is a deformity of the foot which is characterized by the protrusion on the bottom of one or both feet. Usually, this is caused by prolonged standing or walking, and many factors can lead to bunion development. These factors may include footwear, exercise, and pregnancy. In addition, people with certain medical conditions like rheumatoid arthritis, or gout are at an increased risk of developing a bunion. For these reasons, visiting a podiatrist for bunions is important for your overall health and well-being.

A bunion develops when the elastic band connecting your toes stretches out over time. This band is called the ligament, and it absorbs the stress placed on your toes when you walk or stand. When this ligament stretches, your toes will begin to point outward. Additionally, you may notice that your toenails will begin to grow in different directions. This is because the ligament pulls on your nerves causing pain and abnormal growth within the toenails.
What happens if you let a bunion go untreated?

A bunion is a foot deformity that develops as a result of excessive weight-bearing on the foot's hallux (hook) toes. It will mostly affects the elderly and is more common in women. The hallux bones of the foot tend to become crooked from excessive weight-bearing, resulting in a bunion. Most people who have bunions suffer from pain and inflammation of their feet. Failure to treat a bunion can cause serious health problems.

Bunions are very painful and can affect your everyday life if left untreated. Bunions are caused by abnormal wear and tear on the foot. As a result, the hallux bones become curved and ultimately affect the entire toe area. People who have bunions may experience symptoms of excessive pain, inflammation, and tissue damage in the affected area. In addition, they may experience difficulty walking or standing on their feet due to the bunion's effect on their arches. Apart from medical care, you must also wear comfortable shoes while you're treating your bunion.
Where can I find a podiatrist for my bunions in Walnut Creek, CA?

You are in luck! Walnut Creek, CA has an incredible podiatrist clinic known as Bay Area Foot and Ankle Associates. This clinic has a team of podiatrists that specialize in heel and arch pain, fungal toenail treatment, hammertoes, peripheral artery disease, and bunion diagnosis and treatment!

If you have been struggling with a bunion(s) and want more information on how you can get relief through treatment or surgery, contact Bay Area Foot and Ankle Associates today! We serve patients from Walnut Creek CA, Brentwood CA, Concord CA, Pleasant Hill CA, Antioch CA, Alamo CA, Danville CA, Pittsburg CA, and Oakley CA.