Cavus Foot Treatment in Walnut Creek, CA, and Brentwood, CA
Want to get rid of that high arch of your foot? After addressing the underlying issue, we work with you to determine the most suitable treatment for the Cavus foot. It is also known as a high arch foot since the region between the heel and ball of your foot is greater. It causes unpleasant symptoms such as corns, calluses, twisted toes, foot soreness, and difficulty finding shoes that fit. Custom-made orthotics, splints, physical therapy, and surgery are all options for treating cavus foot. Our board-certified Dr. John W. Scivally, DPM, offers cavus foot treatment at Bay Area Foot and Ankle Associates. If you think that you have a high-arched foot that is interfering with your daily activities, 

call us

or

book an appointment online

. We have convenient

locations

in Brentwood, CA, and Walnut Creek, CA.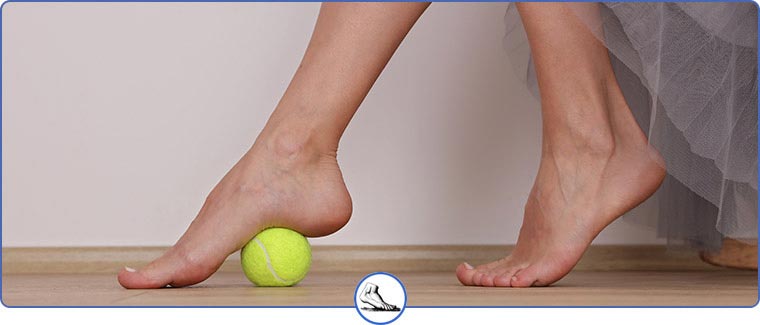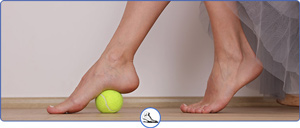 Table of Contents:
What are the causes of cavus foot?
Can cavus foot be cured?
How does the cavus foot affect my body?
What is the treatment for cavus foot?
What are the causes of cavus foot?

Cavus foot can often be attributed to a structural problem that is inherited, not connected to any medical condition. However, in certain patients, cavus foot may arise from neuromuscular diseases that cause muscle contractures, pulling the ball of the foot closer to the heel.
 
Neurologic conditions that can lead to cavus foot deformity encompass Charcot-Marie-Tooth disease (which accounts for approximately 50% of neurologic cases), cerebral palsy, clubfoot, post-stroke paralysis, spina bifida, muscular dystrophy, and, in rare instances, poliomyelitis.In some occurrences, cavus foot is a result of a tendon tear of the peroneal tendon, resulting in the cavus deformity.
 
Regardless of the origin, cavus feet can be painful. However, those caused by a neurologic factor tend to progress more rapidly, necessitating more frequent monitoring and proactive treatment to prevent further foot deformity. Timely intervention is crucial to managing the condition effectively and minimizing its impact on foot health.
Can cavus foot be cured?

Our orthopedic surgeons collaborate closely with neurologists to determine the underlying cause of a child's cavus foot. Once the cause is identified, we consult with specialists at our facility to address any underlying disease contributing to the condition. In some cases, such as Charcot-Marie-Tooth disease, there may be no specific treatment for the underlying nerve or muscle problem.
 
After addressing the underlying issue, we work with you to determine the most suitable treatment for cavus foot. There are several options available, dependent on various factors, including the flexibility of your feet.
How does the cavus foot affect my body?

Cavus foot, characterized by a significantly high arch, can have various effects on the body. This condition places excessive weight on the ball and heel of the foot during walking or standing, leading to several signs and symptoms, including pain and instability. Cavus foot can develop at any age and may affect one or both feet.
 
When examining a cavus foot, the high arch remains prominent even while standing. Furthermore, individuals with this condition may experience additional symptoms such as hammertoes or claw toes (toes clenched like a fist), calluses on the ball, side, or heel of the foot, and discomfort when standing or walking. Due to the inward tilting of the heel, the foot can become unstable, potentially resulting in ankle sprains.
 
Some individuals with cavus foot may also encounter foot drop, a weakness in the muscles of the foot and ankle that leads to dragging the foot while walking. This combination of symptoms can affect mobility and overall foot function, necessitating proper evaluation and appropriate treatment to manage the condition effectively.
What is the treatment for cavus foot?

Treatment options for cavus foot include orthotics, which involve placing inserts in your shoes to provide additional cushioning and improve foot positioning. Custom-made orthotics can be especially beneficial for optimal results.
 
Bracing the foot and ankle may be recommended in certain cases to alleviate high arch symptoms, while night splints can help stretch the arches and calf muscles during sleep, particularly if high arches lead to plantar fasciitis. For occasional pain, icing the feet can be helpful in reducing discomfort and inflammation.
 
Over-the-counter pain relievers like non-steroidal anti-inflammatory drugs (NSAIDs) can also assist in easing pain and swelling. In cases where non-surgical treatments do not sufficiently improve high arch foot pain, cavus foot surgery may be considered.
 
The surgical procedure may involve modifying soft tissues, such as tendons, or removing bone from specific foot areas. In severe instances, joint fusion might be necessary as a treatment option. Decisions regarding the most suitable treatment approach are made after careful evaluation of the individual's condition and specific needs.
 
Cavus foot treatment is available at Bay Area Foot and Ankle Associates. For more information contact us or book an appointment online. We have convenient locations in Brentwood, CA, and Walnut Creek, CA. We serve patients from Walnut Creek CA, Brentwood CA, Pittsburg CA, Danville CA, Oakley CA, Concord CA, Pleasant Hill CA, Antioch CA, Alamo CA, and surrounding areas.