Child Sprained Ankle Clinic Questions and Answers
If your toddler has twisted their ankle, come to Bay Area Foot & Ankle Associates If your child has sustained an ankle sprain, come to Bay Area Foot & Ankle Associates today. Our kind and compassionate professionals are experienced in treating children with sprained ankles and can help them feel better, faster.

Call us

today to

book an appointment.

We have 2

locations

to serve you in Walnut Creek, CA and 1 location in Brentwood, CA.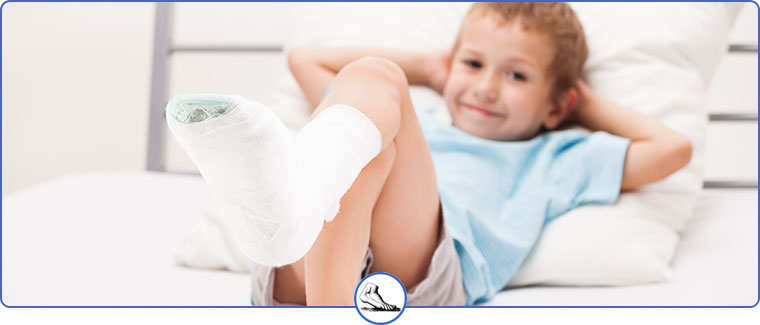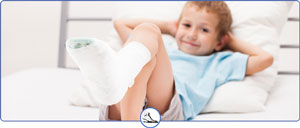 Children run and play nearly every day, and falling is a normal part of that. Most of the time, our little ones cry it off and get right back in the action, forgetting that they had even fallen in the first place. However, with all of this high-paced daily foot traffic, sometimes children can slip, twist or roll their ankle which may result in a sprain. Most of the time, these ankle sprains are nothing serious to worry about, as long as care measures such as resting the ankle are considered to avoid re-injury.
How long does a sprained ankle in a child take to heal?
The length of time that it takes for a child's sprained ankle to heal depends on several factors, including:
The severity or degree of the sprain
If it is a repeat injury
If preventative healing measures are taken, such as avoiding exacerbating the existing injury
In minor cases of sprained ankles, recovery takes around two to three weeks. With more severe ankle sprains, the healing time to make a full recovery can be as long as six to eight weeks.
How do I know if my child's ankle is broken or sprained?
Sprains and broken bones share a lot of the same symptoms, although breaks tend to be worse in severity. Broken bones come with these characteristic signs:
Pain and swelling
Deformity
A crunching sensation or sound
Numbness or tingling
Trouble bearing weight on the affected area
Tenderness when putting pressure on the bone
On the other hand, a sprain is an injury to a ligament, which are soft tissues that connect two (or more) bones at a joint, such as the ankle, knee, elbow, shoulder or jaw.
Although the signs of a sprain can be less apparent than fracture symptoms, there are some similarities, including:
Pain and swelling
Tenderness in the soft tissue
Redness around the area of injury
What is the difference between a twisted ankle and a sprained ankle?
The terms twisted ankle and sprained ankle both refer to the same thing: a soft tissue injury. Although the way the injury was sustained may differ, the outcome is the same. Twisted ankles can occur on either side of the ankle, although it is most common to injure the lateral, or outer, side.
How serious is a sprained ankle?
The severity of ankle sprains is broken down into 3 categories, or grades:
A grade 1 sprain is considered mild. The ligaments in the ankle are only slightly stretched, and the joint is marked by swelling and soreness; long-term damage is unlikely to occur.
A grade 2 sprain is considered moderate. One or two small tears are present in the ligament, which may result in a loosening of the ankle joint. The ankle will be noticeably swollen and the child will experience pain and discomfort when bearing weight on the injured leg.
A grade 3 sprain is severe. Severe ankle sprains are characterized by deep or complete tears of the ligament holding the ankle joint in place. It results in severe pain and swelling. The ankle will be very weak and the child experiencing this injury will not be able to bear any weight on their foot at all.
If you have any question about sprained ankles in children, please Call Bay Area Foot and Ankle Associates, or book an appointment online today!  We have three locations to better serve you: one in Brentwood and two in Walnut Creek (located near Rossmoor and John Muir MC). We serve patients from Walnut Creek, Brentwood, Concord, Pleasant Hill, Pittsburg, Antioch, Alamo, Danville, and Oakley, CA.