Drop Foot Treatment in Walnut Creek, CA, and Brentwood, CA
Do you experience difficulty lifting the front part of your foot and dragging it on the ground when you walk? Drop foot may be temporary due to the inflammation of the nerve but sometimes it is permanent due to chronic conditions.

Dr. John W. Scivally, DPM

, and

Robin K. Lie, DPM

provide drop feet treatment to figure out the exact cause of drop feet perform a physical exam and certain tests. Foot drops occur due to peroneal nerve injury and brain condition, muscles condition, and neuron conditions. For more information, contact us or schedule an appointment online. We have convenient locations in Walnut Creek, CA, and Brentwood, CA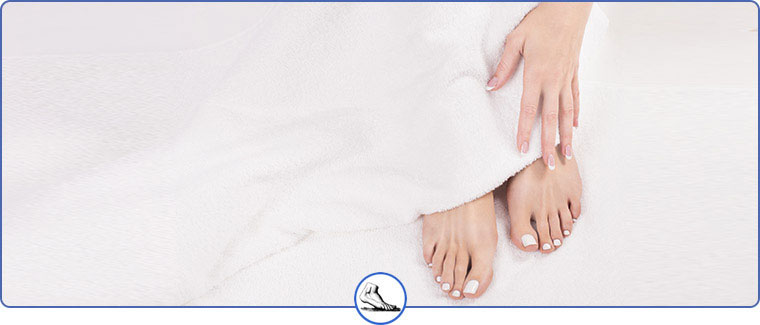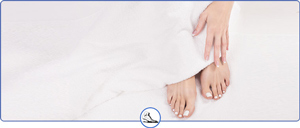 Table of Contents:
What is Foot Drop?
What are the Causes of foot drop?
What are the symptoms of foot drop?
Can a person walk with a foot drop?
Damage to our nerves can cause many other different problems throughout other areas of our bodies that we wouldn't always expect. If the nerve that controls the movement and sensations we experience in the front of our foot is injured or compressed, that can lead to foot drop, which can direct affect how easily we can walk. While that alone can cause great discomfort or pain, problems with our walk can lead to further problems due to specific muscles compensating or becoming unused due to changes in gait that we make in order to move around more comfortably. If you are experiencing foot drop, it is important that it is treated early on in order to avoid long-term effects.
What is Foot Drop?

Foot drop is a condition that develops due to a weakening or paralysis of the muscles that are responsible for lifting the front portion of the foot, making that movement very difficult. Some indications that you may have foot drop is if you notice the front of your foot dragging slightly when you walk, a lack of sensation on the front of your foot, and feeling weakness in your foot, ankle, or leg. Discomfort or pain can be experienced extending from the toes all the way down the foot to the Achilles tendon at the heel. If you are experiencing drop foot, it could be indicative of some underlying nerve or muscle condition, and could end up being either temporary or chronic. 
What are the Causes of foot drop?

The most common reason one may develop drop foot is due to an injury with the peroneal nerve. The peroneal nerve stems from the sciatic nerve, which is often tied to lower back pain. This nerve is what allows the lower portion of the leg, the feet, and the first two toes to experience sensation and movement. Injuries to the peroneal nerve often occur if the nerve is compressed. Procedures such as a serious knee injury, or a hip or knee replacement surgery are some of the most common reasons why the peroneal nerve may be compressed, leading to drop foot. Damage to the nerve can also be caused by brain conditions, motor neuron conditions, muscle conditions, or peripheral neuropathies.
What are the symptoms of foot drop?

Suffering from foot drop often makes it difficult to fully lift the front of the foot, likely causing it to drag on the ground as you walk. To compensate, many people with foot drop will have to lift their leg much higher off of the ground, almost looking like they are climbing a staircase, to ensure that their entire foot is able to clear the floor with each step. As well, someone who is suffering from foot drop may feel minor to severe pain ranging from the tip of the toes all the way down the foot and around the heel. The patient may have to modify their gait to compensate for any discomfort or pain. This change in gait may cause someone to experience more difficulty walking and maintaining balance, likely leading to an increase in tripping or falling and a decrease in muscle mass for the side of the foot that is affected due to the decrease in muscle use.
Can a person walk with a foot drop?

Many people who are suffering from drop foot are still capable of walking, though likely with varying degrees of difficulty. Drop foot can cause the patient to have more difficulty balancing or lifting their foot up high enough to fully clear obstacles, making tripping or falling much more likely to occur. If drop foot is diagnosed early enough, braces or other wearable support systems are recommended to help keep the ankle and foot aligned to mitigate some gait issues down the road. Additionally, it is important to keep the muscles that are surrounding the area working regularly, so a physician is likely to recommend different exercises, stretches, or even regular visits with a physiotherapist to ensure that the problem does not progress and that the muscles are all still able to be used regularly to lower risk of tripping or falling.

For more information, contact us or schedule an appointment online. We have convenient locations in Walnut Creek CA and Brentwood CA. We serve patients from Walnut Creek CA, Brentwood CA, Concord CA, Pleasant Hill CA, Pittsburg CA, Antioch CA, Alamo CA, Danville CA, Oakley CA, and surrounding areas.