Flat Foot Treatment in Walnut Creek, CA, and Brentwood, CA
Do you struggle to walk? Do you have leg cramps? Do you have muscle pain?

Dr. John W. Scivally, DPM

, and 

Robin K. Lie, DPM

offer flat foot treatment to relieve pain and inflammation at Bay Area Foot and Ankle Associates. When neither of the feet has an arch, a flat foot occurs. All newborns are born with flat feet, and arches develop as they grow into adulthood, they can occasionally collapse and make movement difficult. Flexible, rigid, and falling arches are different types of flat feet. Few conditions raise the chance of flat feet such as broken bones, diabetes, down syndrome, obesity, and rheumatoid arthritis. For more information, contact us or schedule an appointment online. We have convenient locations in Walnut Creek CA and Brentwood CA.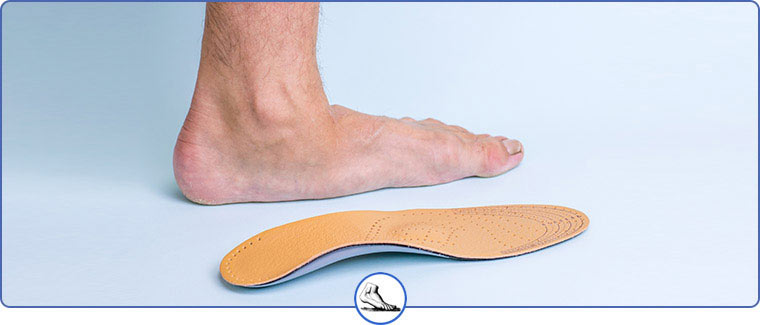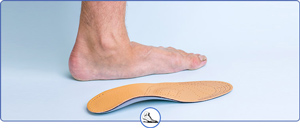 Table of Contents:
How do flat feet develop?
What are the Causes of flat feet?
What are the types of flat feet?
How are flat feet treated?
All children are born with flat feet, and most will develop arches as they develop into childhood and adolescence. There are many cases though where some portion of the population will either never develop an arch at the bottom of their feet, or for some reason or another (injury, congenital defect, etc.) that arch will collapse gradually, and sometimes abruptly. In many of these cases, the patient will never really even notice, since they will likely not experience any discomfort or pain, however, there are several treatment options for those who wish to alleviate the symptoms that they are experiencing. These treatment options will depend primarily on the cause or development of the flat feet, and how severe the symptoms persist.
How do flat feet develop?

Flat feet develop from a lack of arch developing throughout childhood. All babies are born with flat feet, but most will develop varying size of arches during childhood. The development of flat feet may also occur later in life due to an injury or will flatten as the aging process takes place.
What are the Causes of flat feet?

While there are many cases in which someone simply doesn't develop any arches as they develop through childhood, flat feet can also occur due to an injury or health condition. Arches may abruptly collapse due to an injury in the Achilles tendon or a broken bone. The arches may also collapse more gradually due to underlying conditions such as diabetes, plantar fasciitis, obesity, arthritis, or during pregnancy. There are many cases where one may simply slowly lose their arch over time due to aging.
What are the types of flat feet?

There are two distinct types of flat feet; rigid feet and flexible feet.

Rigid flat feet occur when someone has no indication of an arch, regardless of if they are standing or sitting. Essentially, the foot always appears to have no arch even in changes in position. This type of condition is likely to diagnosed as the patient ages into their teens, and will likely become worse or develop other symptoms as the patient continues to age. The cause of rigid flat feet is more commonly due to abnormal development of the foot as the patient ages, often as a result of a congenital defect.

Flexible flat feet are when someone has completely lack feet and lack of an arch while standing upright, but have normally arched feet when they are standing on their toes or sitting. The weight of standing upright makes their arches appear to have collapsed. This is considered more of a variation from the average foot shape, rather than a defect, as most children are born with flexible flat feet and develop more of a pronounced arch as they age.
How are flat feet treated?

If a patient with flat feet does not experience any discomfort or pain, and has no other side effects or symptoms due to their flat feet, there is no need for treatment in those cases. However, there are different approaches to treatment for those who do in fact experience any side effects or symptoms, depending on what the root cause of the flat feet. Surgery is an option for those patients as a means to correct the flat feet by repairing any problems in the tendons or bones that are affected or causing the pain, but most physicians will start with other treatment options to see if anything else works before choosing to continue with surgery. Other treatments include implementing arch-supports, either nonprescription or custom made, to help alleviate discomfort or pain that is caused by the foot shape. Arch supports will not sure flat feet but they are commonly used to reduce the symptoms involved. Many physicians will recommend that patients do stretching exercises, as many people with flat feet also have a shortened Achilles tendon, so stretching the tendon may also provide relief. Additionally, physical therapy is another route for treatment that is commonly executed for patients who have developed flat feet due to overuse from prolonged physical activities such as running. Physical therapy is useful to help strengthen the surrounding tendons and muscles to help improve the overall gait.

To learn more about the treatment, contact us or schedule an appointment online. We have convenient locations in Walnut Creek CA and Brentwood CA. We serve patients from Walnut Creek CA, Brentwood CA, Concord CA, Pleasant Hill CA, Pittsburg CA, Antioch CA, Alamo CA, Danville CA, Oakley CA, and surrounding areas.