Foot and Ankle Examinations Q&A
Seeing a podiatrist will help get to the cause and address your feet issues properly. For more information, call us or schedule an appointment online. We have convenient locations to serve you in Walnut Creek, CA, and Brentwood, CA.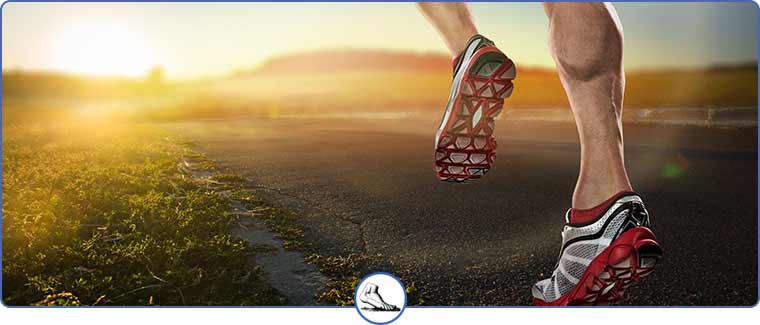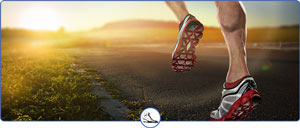 Table of Contents:
How do you assess the ankle and foot?
How do you perform an ankle exam?
What are common ankle problems?
How do you examine your feet?
The assessment of ankle injuries and problems can be quite challenging. The need for a systematic method is very important to determine what the problem truly is. Determining the right cause of the problem will allow for its proper correction and healing. Patients with foot and ankle problems often go to primary or secondary care clinics. Many physicians find it difficult to properly assess these patients' foot and ankle problems likely due to the complexity of the ankle and foot. Bay Area Foot and Ankle Associates work with many primary care providers and understand the feet and ankles very well.
How do you assess the ankle and foot?

The assessment of the ankle and foot require that many areas are examined to get at the root cause. A general inspection is the first step, looking at the body size and shape. Checking for scars that indicate previous injuries or surgeries. Checking muscles and their tone. The doctor will look for anything used to assist in walking and check medications and existing health conditions.

The patient will be asked to walk. This is to check that the steps are even, feet are placed flat on the floor, and they will look for any limping. You may be asked to walk on your tiptoes or on your heels to get a better understanding of the mechanical activity.

The foot and ankle will be examined for any signs of infection, corns, bunions, warts, or toenail issues. A quick check for bruising or swelling is done to see if the issue is from an external action or an internal problem.

The movement of the feet and toes will be done. Can the foot move up and down without problem? Does the ankle have the ability to turn or do a lateral adjustment? The toes will be looked at to determine if they are moving properly.

After these are done, there may be other, more specific tests to be done to determine what the problem may be. These will be selected on the basis of what the initial check on appearance and movement could be indicating.

How do you perform an ankle exam?

Ankle sprains are one of the most common injuries that can happen in sports and are quite common in occupational situations. When checking on the ankle, one of the more important assessments has to do with the range of motion of the ankle. If the ankle doesn't have the proper movement, the possibility of re-injury rises.

Agility is needed for much of human movement. It is the ability to change direction efficiently and rapidly. Ankle injuries can lessen agility. The assessment looks at and measures the movement of the ankle in horizontal and longitudinal directions to see how easily the ankle moves.

Strength tests may also be conducted to see what other factors are impacting how the ankle is working.
What are common ankle problems?

Foot and ankle problems usually occur due to an injury of the bones, muscles, ligaments, aging, or other conditions like gout, arthritis, bursitis, or other reasons. Ankle problems are connected to a few common symptoms: pain and inflammation, stiffness, numbness, or burning or tingling sensations.

The ankle bone and the ends of your two lower leg bones make up the ankle joint. Your ligaments connect the bones. They stabilize it and support the joint. The muscles and tendons move it.

The most common ankle problems tend to be fractures and sprains. A sprain happens when the ligaments of the ankle are injured. A fracture is a bone break. It is possible to injure other parts of the ankle, like tendons and cartilage.
How do you examine your feet?

The easiest way for you to examine your feet is visually. Use a mirror to look at your feet both the top and bottom. If you are flexible, you may be able to do much of this without a mirror. You can also ask a friend or family member to look at your feet and have them tell you what they see.

On this visual inspection, you want to look for changes in your feet. Do they look the same as they did the last time you checked them, or have they changed? You want to look for any kind of toenail infections or infections related to ingrown toenails. You want to look for swelling that may not have been present before. Look for dry skin on the feet and ankles. Look for unusual swelling. Also, look for anything that strikes you as unusual.

Another way of checking if things are working properly is to check your shoes. Are they wearing evenly? Does one side wear out faster than the other? Are you getting holes in one shoe and not the other? In general, look for wear and tear that would not be seen as normal.

The doctors as Bay Area Foot Doctors have the expertise to provide foot and ankle examinations to get to the root of your problems and help get you walking on your road to health. Book or call for an appointment today. We serve patients from Walnut Creek CA, Brentwood CA, Concord CA, Pleasant Hill CA, Antioch CA, Danville CA, Pittsburg CA, Alamo CA, and Oakley CA.