Foot Specialist in Brentwood, CA
Podiatrists are foot specialists that help to treat common and uncommon foot disorders, infections, and other issues with the feet. If you are suffering from a foot issue, contact our clinic today. Our podiatrists specialize in feet, and can help diagnose, treat, and also offer prevention recommendations when it comes to your feet.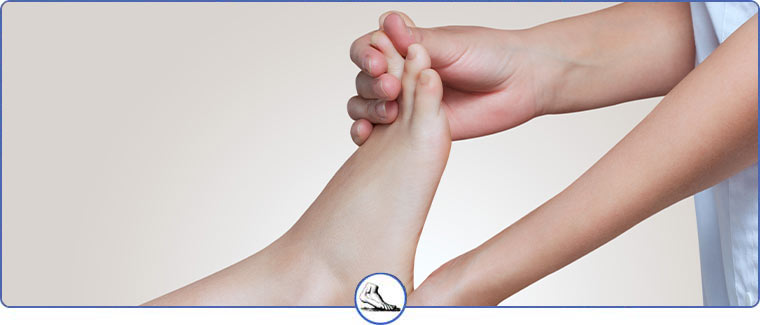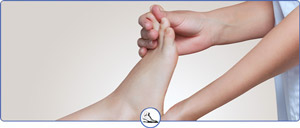 Table of Contents:
What is the most common foot problem?
What are common foot problems in older adults?
What are the two causes of most foot problems?
What procedures does a podiatrist do?
What are different types of foot problems?
What is the most common foot problem?

Podiatry is a specialty in treating foot and ankle diseases. Patients with foot and ankle problems see podiatrists for diagnosis, treatment, and prevention. These include athletes, nurses, soldiers, soldier's family members, and more. To become a podiatrist, you must complete a four-year college degree in medical technology.

After graduation, you will need to pass an exam to become a certified podiatrist. During your internship, you will learn more about treating patients, as well as the practice of the clinic. Afterward, you will gain experience treating patients and writing reports.

An athlete's foot is one of the most common problems associated with podiatry. An athlete's foot is an infection of the skin, nails, and membrane of the sole. It occurs when bacteria enter through cracks or cuts on the skin and feed on proteins that are found within the skin. Although an athlete's foot can occur anywhere on the foot, it normally affects the sole of the foot. Since it causes severe itchiness, patients may scratch their feet until they cause major wounds.

Scratching can cause the infection to spread to other areas of the body. Treatment involves scraping off dead skin cells and bacteria from the affected areas of the foot with metal brushes. Depending on the severity of your case, your doctor may prescribe oral or topical antibiotics along with other treatments. Although not 100 percent effective, regular foot care prevents an athlete's foot from developing into a major problem.
What are common foot problems in older adults?

Our feet carry the weight of our body and are used constantly. Foot problems can become more common as we age. One in three adults over the age of 65 suffers from foot pain, stiffness or pain. Some of the most common foot problems among older adults include bunions, corns, calluses, hammertoes, ingrown, thickened, or discolored nails, diabetic foot disease, poor circulation, and heel pain. As people age, some common problems that can develop are loss of bone density, dry skin, poor circulation, and brittle nails. These problems can also affect your foot health if the necessary steps are not taken to alleviate them.

Taking care of your feet is important because injured or diseased feet can affect your overall health. Foot pain can affect your ability to carry out daily activities or reduce your willingness to do things that need to be done.
What are the two causes of most foot problems?

Overuse, injury, and other conditions are some of the main causes of inflammation involving any of your bones, tendons, or ligaments in the foot which often cause foot pain. Arthritis is a common cause of in older adults of foot pain. Injury to the nerves of the feet will often result in intense burning pain, tingling, or numbness which is known as peripheral neuropathy.
What procedures does a podiatrist do?

Conditions that podiatrists can treat include:

– Fractures and sprains
– Bunions and hammertoes
– Nail disorders
– Diabetes that affects the feet
– Arthritis
– Growing pains
– Heel pain
– Morton's neuroma
– Ingrown toenails
What are different types of foot problems?

Some common causes of foot pain include:

– Achilles tendinitis
– Achilles tendon rupture
– Avulsion fracture
– Bone spurs
– Broken foot
– Broken toe
– Bunions
– Bursitis (joint inflammation)
– Corns and calluses
– Diabetic neuropathy (nerve damage caused by diabetes)
– Flatfeet
– Gout (arthritis related to excess uric acid)
– Haglund's deformity
– Hammertoe and mallet toe
– High heels or poorly fitting shoes
– Ingrown toenails
– Metatarsalgia
– Morton's neuroma
– Osteoarthritis (disease causing the breakdown of joints)
– Osteomyelitis (a bone infection)
– Paget's disease of bone
– Peripheral neuropathy
– Plantar fasciitis
– Plantar warts
– Psoriatic arthritis
– Raynaud's disease
– Reactive arthritis
– Retrocalcaneal bursitis
– Rheumatoid arthritis (inflammatory joint disease)
– Septic arthritis
– Stress fractures
– Tarsal tunnel syndrome
– Tendinitis
– Tumors

We serve patients from Walnut Creek CA, Brentwood CA, Concord CA, Pleasant Hill CA, Antioch CA, Alamo CA, Danville CA, Pittsburg CA, and Oakley CA.