Metatarsalgia Treatment Specialist Q&A
Do you Want to get rid of forefoot pain? Come to us at Bay Area Foot and Ankle Associates, where Our board-certified

Dr. John W. Scivally, DPM

, provides metatarsalgia treatment and helps you walk pain-free. Metatarsalgia is an inflammatory illness that affects the nerve between the toes and the ankles, causing severe pain in the ball of the foot. This condition is frequent in athletes, but it also affects those who wear ill-fitting shoes on a daily basis. Certain factors are responsible for this condition such as age, foot abnormalities, Morton's neuroma, ill-fitting shoes, and more. For more information,

contact us

or

schedule an appointment

online. We have convenient

locations

to serve you.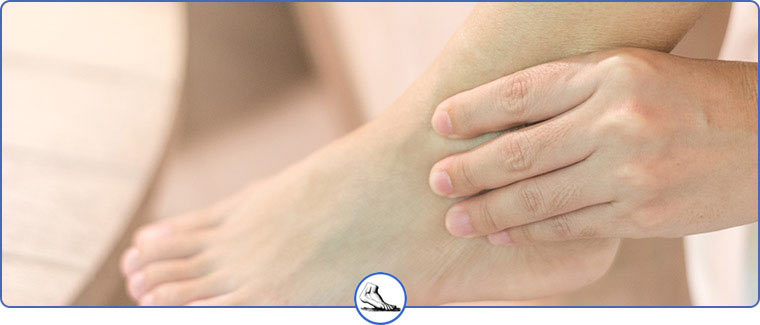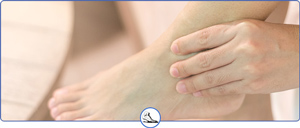 Table of Contents:
What is metatarsalgia?
What causes metatarsalgia?
What are the symptoms of metatarsalgia?
Should I see a doctor or podiatrist for metatarsalgia?
At Bay Area Foot and Ankle Associates, our Metatarsalgia treatment specialists combine in-depth knowledge of the foot and ankle with their decades of experience. Our goal is to provide you with the best possible diagnosis, treatment options, and long-term care for your symptoms. We believe that no two patients are alike—so we take a personalized approach to each case in order to identify the best course of treatment for your individual needs.
What is metatarsalgia?

Metatarsalgia, often referred to as stone bruise, is a common foot condition characterized by pain and inflammation in the ball of the foot. This is the area where the long bones in your foot, referred to as the metatarsals, connect to your toes. It's commonly caused by high-impact activities, poorly fitting footwear, or foot deformities, and it may feel as if you're walking on pebbles.
 
At Bay Area Foot and Ankle Associates, our Metatarsalgia specialists can provide a comprehensive exam to diagnose the cause of your discomfort. We will then work with you to develop an individualized plan for treatment. This may include rest, anti-inflammatory medications, changes in footwear, or custom orthotics. Our goal is to provide you with the relief and comfort that you need for your feet to remain healthy and active.
What causes metatarsalgia?

Metatarsalgia has several potential causes, often stemming from factors that put excess pressure on the metatarsals. Among the most common causes are high-impact sports and physical activities such as running or jumping, which can lead to overuse and strain on the foot. Another common cause is improperly fitting shoes—high heels or tight shoes can put undue stress on the metatarsals. Foot deformities including hammer toe and bunions, can also lead to Metatarsalgia. Additional risk factors include being overweight, aging, and certain medical conditions such as arthritis and gout that can result in inflammation and pain in the foot.
What are the symptoms of metatarsalgia?

The symptoms of metatarsalgia can manifest in various ways, with the most notable being a sharp, burning, or aching pain in the ball of your foot—the area just behind your toes. This pain might intensify when you stand, walk, or run, and decrease when you rest. You might also experience a feeling of having a pebble in your shoe, or numbness and tingling in your toes. It's important to note that the symptoms may develop gradually over time, particularly if metatarsalgia is due to overuse injuries, or they may come on suddenly if it's due to an acute injury.
Should I see a doctor or podiatrist for metatarsalgia?

If you're experiencing persistent symptoms of metatarsalgia, it's crucial to seek professional advice. While a general doctor is capable of diagnosing the condition, a podiatrist, such as the Metatarsalgia treatment specialists at Bay Area Foot and Ankle Associates, has a more specific and in-depth understanding of foot conditions and treatments. Podiatrists are trained to diagnose and treat conditions of the foot, ankle, and related structures of the leg, making them ideally suited to handle cases of metatarsalgia. They can provide a comprehensive diagnosis and personalized treatment plan, using their specialized knowledge to not only address the symptoms but also to target the underlying cause of the problem.

Don't let persistent foot pain hinder your daily activities or reduce your quality of life. Metatarsalgia is treatable, and our team at Bay Area Foot and Ankle Associates is ready to help. With our tailored approach to treatment, we aim to get you back on your feet and enjoying your usual activities as quickly as possible. To discuss your symptoms and explore your treatment options, contact us or book an appointment online. We're looking forward to helping you regain comfort and mobility. We have convenient locations in Brentwood, CA, and Walnut Creek, CA. We serve patients from Walnut Creek CA, Brentwood CA, Pittsburg CA, Danville CA, Pleasant Hill CA, Antioch CA, Oakley CA, Concord CA, Alamo CA, and surrounding areas.