Orthopedic Surgery vs. Podiatry Q & A
Are you wondering whether you should see a podiatrist or an orthopedic surgeon? Look no further than Bay Area Foot and Ankle Associates. Our foot doctors John W. Scivally, DPM And Dr. Robin K. Lie, DPM can help you with all your foot and ankle problems. Call us for more information. We serve patients from Walnut Creek CA, Brentwood CA, Concord CA, Pleasant Hill CA, Pittsburg CA, Antioch CA, Alamo CA, Danville CA, and Oakley CA.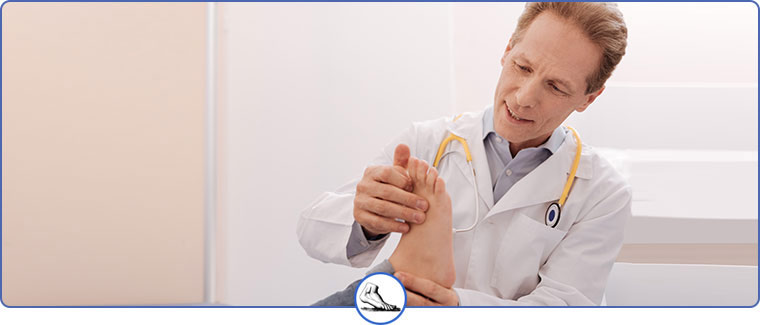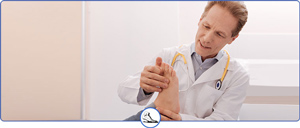 If you have any kind of issue with your lower extremities, like your ankles, you might be wondering whether to talk to an orthopedic surgeon or a podiatrist about it. This is a problem we can help you solve. Bay Area Foot and Ankle Associates helps patients like you regularly, and we work along with orthopedic surgeons too, so we can help you make up your mind about which to see. Let's take a closer look at orthopedic surgery vs. podiatry.
What's the difference between a podiatrist and an orthopedic doctor?
Actually, these two medical professionals are more similar than different. Both are able to perform surgery, both have similar levels of education, and they both work together all the time.
There is one big difference, though: podiatrists and orthopedic doctors treat different body systems. An orthopedic doctor treats issues with bones, muscles, and ligaments all throughout the body, including the knees, hips, and feet, whereas a podiatrist treats foot, ankle, and heel problems exclusively. Although an orthopedic doctor has significant education and experience with feet and ankle issues, this doesn't compare to the education and experience a podiatrist has with these issues. This means that for foot, ankle, or heel issues like fractures and all others, a podiatrist may be better able to help.
Do podiatrists treat ankle fractures?
Yes, podiatrists can and do treat ankle fractures and other foot-, ankle-, or heel-related issues. This means a podiatrist who works in sports medicine and can even help you avoid sports injuries like fractures. As for treating ankle fractures, a podiatrist can treat common, minor ones, but not life-threatening fractures or any other life-threatening issues. Treating a fractured ankle means possibly resetting the ankle and providing a walking boot, cast, or splint, or possibly crutches to help the patient heal, but sometimes surgery is necessary to treat a broken ankle, and a podiatrist can provide this when necessary.
Should I go to an orthopedic surgeon or a podiatrist?
This depends on the particular issue you have. Both professionals are qualified to treat foot, ankle, and heel problems, surgically or otherwise, but a podiatrist is especially qualified to treat these particular problems. If your problem falls into one of those three categories, then go see a podiatrist. However, if you have one of those problems along with a leg, hip, or back problem you believe is related to your foot/ankle/heel problem, then you may want to see an orthopedic surgeon instead, as this professional is qualified to address all of those problems.
Of course, if you decide to see a podiatrist or an orthopedic surgeon and it turns out you should also see the other professional, you can be referred to this other professional. Podiatrists and orthopedic surgeons connect and network with one another all the time, so you'll be able to see one or the other regardless.
Do you have a specialist near me?
Yes, we do! Bay Area Foot and Ankle Associates has podiatrists near you. We have Dr. John W. Scivally, D.P.M., F.A.C.F.A.S., as well as Dr. Robin K. Lie, D.P.M.
Dr. Scivally is double board-certified and fully trained in foot and ankle healthcare, including surgery. He previously served as Chairman for the Podiatric Medicine Division of the Department of Orthopedics at John Muir Medical Center, Walnut Creek Campus, and he currently is on the Medical Executive Committee at Aspen Surgery Center in Walnut Creek, CA. Dr. Scivally is well respected in Northern California.
Dr. Lie has over 20 years of practice experience and is also more than able to be your foot and ankle specialist. He is a board certified Wound Specialist Physician. In addition, he is a certified Level 1 Running Coach by Road Runners Club of America and an ACSM Certified Personal Trainer by the American College of Sports Medicine, so the doctor can coach and help you with anything related to your foot and ankle health!
Connect with our clinic today if you'd like to learn more about what our podiatrists can do for you and your foot, ankle, and heel health. We actually have two Walnut Creek clinic locations, so please see our Locations page for the one closest to you, it's address, and it's contact information. We would be happy to book you in for a consultation, if you like, so give us a call today to book one with us. We look forward to hearing from you soon!