Chronic Foot Injury Specialist
Chronic Injuries on Foot and Ankle can cause mental and physical distress. Visit Bay Area Foot and Ankle as we provide treatment to Chronic Injuries near you in Walnut Creek, CA. For more information, call us or visit us at our clinic. We are ready to help you feel better. Dr. John W. Scivally, DPM And Dr. Robin K. Lie, DPM Specialize in Heel Pain Treatment, Plantar Fasciitis Treatment, Tendonitis Treatment, Arthritis/Joint Pain Treatment. We serve patients from Walnut Creek CA, Brentwood CA, Concord CA, Pleasant Hill CA, Pittsburg CA, Antioch CA, Alamo CA, Danville CA, and Oakley CA.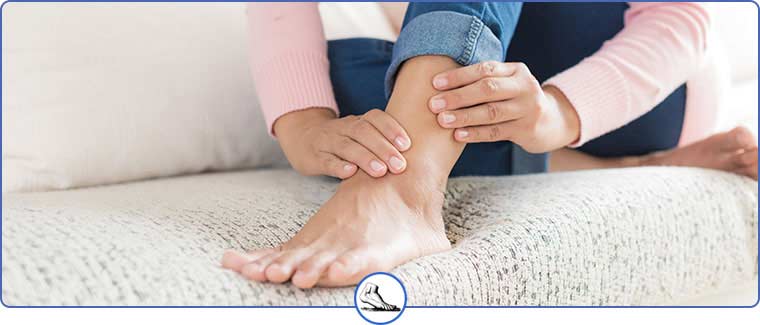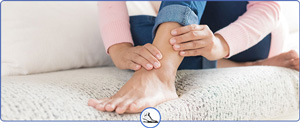 Sometimes a foot injury is simple and easily manageable, but other times an injury is more severe or even chronic. Regardless, we can likely help here at Bay Area Foot and Ankle Associates. If you're wondering what a serious foot injury could be or what some of the more common foot injuries are, or if you're not sure who you should see about your injury, read on to learn more about these subjects.
How do I know if my foot injury is serious?
Generally, a foot injury isn't life-threatening, but it can be or become life-threatening in some cases, especially for diabetics. If you're diabetic, even a minor foot issue or symptom like calluses or a change of skin color can be or become serious and should receive professional attention. For a nondiabetic person with a broken foot, it's rare for someone to have any life-threatening complications, but still, a broken foot is serious enough to require professional care. So are tendon ruptures, foot/ankle sprains, and some other injuries. What we've described are examples of acute foot injuries, but there are also chronic foot injuries that can be serious for different reasons.
A chronic foot injury is a condition like plantar fasciitis. With this particular condition, a patient has recurring heel pain. In fact, recurring or ongoing pain is a symptom shared between many chronic foot injuries. If you've been experiencing pain and/or other symptoms with your feet for over 3 months, then this is likely a chronic issue which requires professional care. Or if your pain/symptoms are severe, then the underlying issue may be serious and require professional care.
What are the most common foot injuries?
Some of the most common chronic foot injuries are:
Plantar fasciitis – One of the most common causes of heel pain
Tendonitis – A common cause of pain and tenderness outside of a joint is a tendon
Arthritis – A common cause of joint pain, swelling, and stiffness
Metatarsalgia – Commonly, a cause of forefoot pain
Neuroma – A pinched nerve with pain and other symptoms felt between the toes and in the ball of the foot
Chronic conditions generally don't go away by themselves, so they require professional care. There are medical professionals who specialize in the professional care of feet, heels, and ankles, and it's one of these professionals you should see.
What kind of doctor do I see for a foot injury?
If your foot injury is or could be life-threatening, you must seek emergency care at the ER (emergency room). For all other foot injuries, you could go see your primary care physician or a general physician, but these professionals can do only so much for foot injuries, chronic or otherwise. It's better to see a foot injury specialist, also known as a podiatrist! This kind of doctor is a specialist in the feet, heels, and ankles, and is fully capable of diagnosing and treating your foot injury, even if it's chronic.
Do you have a chronic foot injury specialist in Walnut Creek, CA?
Yes, we do! Here at Bay Area Foot and Ankle Associates, our podiatrists are Dr. John W. Scivally DPM FACFAS and Dr. Robin K. Lie DPM. Either doctor would be happy to see you and become your specialist. We actually have two clinic locations in the Walnut Creek area, so please see our Locations page for the one closest to you. From that page, you'll be able to find the location's contact information.
Contact us today here at Bay Area Foot and Ankle Associates. There's a lot we can do for your foot injury and for the health of your feet in the long term. We look forward to hearing from you soon!