Foot Deformities Specialist
Foot Deformities can affect the way our foot functions. If you are in search of foot deformities treatment clinic, then visit Bay Area Foot and Ankle! Our podiatrists John W. Scivally, D.P.M., F.A.C.F.A.S. & Robin K. Lie, D.P.M. at Bay Area Foot and Ankle offer treatment to foot deformities near you.

Call us

for more information or schedule an

appointment online

. We serve patients from Walnut Creek CA, Brentwood CA, Concord CA, Pleasant Hill CA, Pittsburg CA, Antioch CA, Alamo CA, Danville CA, and Oakley CA.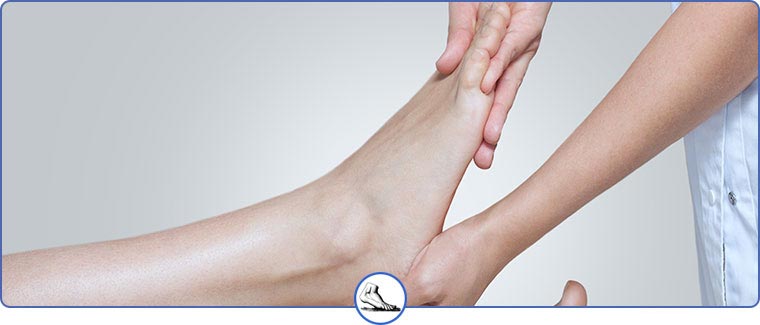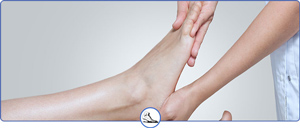 If you believe you or someone you care about has a foot deformity, or if you've been living with a deformity for some time now, we can help here at Bay Area Foot and Ankle Associates. We'll introduce you to a foot deformities specialist in Walnut Creek who can identify the issue precisely and treat it just as precisely. Whether the issue is flat feet, a bone spur, or just about anything else, we can help. Contact us today to find out how, or keep reading.
What are foot deformities?
Foot deformities are congenital (from-birth) or acquired conditions that involve structural abnormalities or muscular imbalances in the feet/foot. The function of the feet or foot is affected, and this can affect a patient's walking ability and general mobility. The most common foot deformities are:
Clubfoot – A twisted foot
Hammertoe – Bent toes
Bunions – Bony bumps on the joint at the base of the big toe
Bone spurs – Bony growths that cause pain in nearby structures like nerves
Flat feet – Also known as flatfoot, pesplanus, pronated foot, or fallen arches
High arched foot – Also known as cavus foot
Foot deformities and related issues are treated by foot specialists like ours here at Bay Area Foot and Ankle Associates.
What does a foot specialist do?
This kind of doctor specializes in the health of the feet, ankles, and heels. Some health issues that can arise in this area include bunions, sprained ankles, plantar fasciitis, and the common foot deformities we mentioned above. For diabetic patients, the services of a foot specialist can be vital, as diabetics are very susceptible to complications arising from foot issues. For all other patients, the services of a foot specialist can be life-changing, especially if a patient has a chronic foot condition or a foot deformity like flat feet that affects the patient's mobility and everyday life.
Also known as podiatrists, foot specialists can provide common and complex treatments, including surgeries. In many patient cases of foot deformities, the best treatment is surgery, but there are many other potential treatments.
How do you fix foot deformities?
This depends on the particular type of deformity a patient has. There are many conservative options for treatment, and this is how we would prefer to treat you here at Bay Area Foot and Ankle Associates. Depending on the deformity, treatment may be:
Custom orthotics or toe spacers
Physical therapy
New and better shoes for your feet type or to accommodate your deformity
Padding, taping, strapping, splinting, etc.
Simple lifestyle changes
Sometimes the only option left for treatment is surgery. Surgery can be totally transformative for a patient's lifestyle, offering a permanent solution to a deformity and much greater mobility. Conservative treatments can provide excellent results when these treatments are appropriate. Connect with us at our clinic to learn more about this subject and how we can help you with your particular condition.
Do you have a foot deformities specialist in Walnut Creek CA?
Yes! At Bay Area Foot and Ankle Associates, our specialists are Dr. John W. Scivally DPM FACFAS and Dr. Robin K. Lie DPM. Either doctor would be happy to become your specialist. Our clinic has two clinic locations in the Walnut Creek area, so please see our Locations page for the location nearest you. From that page, you'll be able to find the information you'll need to contact us.
Contact us today to book a consultation with one of our specialists at our clinic. We can do a lot for you, not just to treat your condition but also to improve your mobility and your lifestyle in general. We look forward to hearing from you!