Foot Dermatology Specialist
Foot dermatological conditions can be treated with the help of a specialist. At Bay Area Foot and Ankle, we have specialists John W. Scivally, D.P.M., F.A.C.F.A.S. & Robin K. Lie, D.P.M. to look after your dermatological conditions! Call us for more information or schedule an appointment online. We are ready to help you feel better. We serve patients from Walnut Creek CA, Brentwood CA, Concord CA, Pleasant Hill CA, Pittsburg CA, Antioch CA, Alamo CA, Danville CA, and Oakley CA.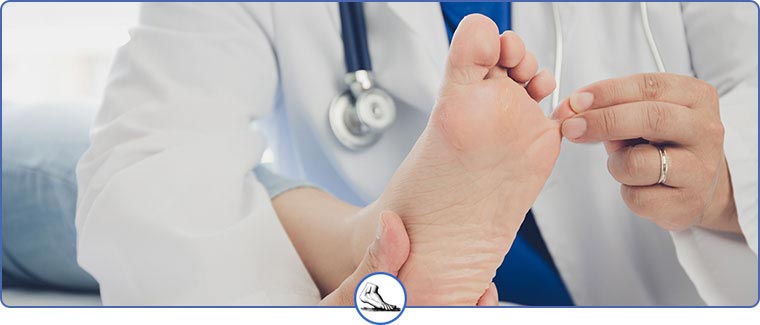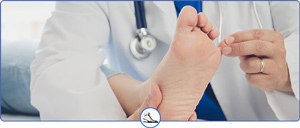 Some foot dermatological conditions are just simple nuisances, while others are a bit more of a problem. Eczema, for example, can be mild but become more significant and need professional treatment. But what kind of professional should you see about your issue? Read on or contact our clinic today to learn more about this and whether you should see a foot dermatology specialist about your problem.
Do dermatologist deal with feet?
Yes, dermatologist deal with feet, but they aren't specialists in the feet. This means they diagnose and treat skin conditions anywhere on the body. You could go see a dermatologist about your issue, but it may be better to see a foot dermatology specialist or a podiatrist instead, as these professionals specialize in conditions of the feet. One of these professionals may be more familiar with your particular problem.
Should I see a podiatrist or dermatologist for foot fungus?
You can go see either professional, as either one will be able to help you, but podiatrists may be more familiar with foot fungus. Better yet, come see one of our professionals here at Bay Area Foot and Ankle Associates. Our podiatrists are fully capable foot dermatology specialists too, so they can take care of foot fungus easily. They're also fully capable of treating other common foot conditions like:
Ingrown toenails
Nail fungus
Corns
Calluses
Warts
Eczema
Insect bites
Infections
Suspicious growths
And others
When necessary, our professionals can provide surgery for fungal nails or other conditions. Of course, we'd much rather try conservative treatment first, so for an issue like foot fungus, we can provide prescription antifungal creams or other treatments. Sometimes over-the-counter treatments will work, but they may not be long-term solutions, so you should see a professional about the matter and consider professional treatment.
What does a foot dermatology specialist do on the first visit?
Here at Bay Area Foot and Ankle Associates, during your initial visit with one of our foot dermatology specialist, the doctor will:
Ask you about your medical history and skin health history
Check you for any skin issues or, if you've already identified one, examine that issue
Provide any tests if necessary, like taking and testing a sample from under your toenail for nail fungus
Offer a diagnosis if it's not necessary to wait for test results
If waiting for test results is unnecessary, suggest a treatment or multiple treatment options, which may include a prescription medication
Possibly suggest a follow up appointment to check whether treatment is working well for you
Your initial consultation with us will be simple, straightforward, and easy. We'll make sure you understand your particular issue well and what treatment options are available to you.
Do you have a foot dermatology specialist in Walnut Creek CA?
Yes, we do! Bay Area Foot and Ankle Associates has two specialists in Dr. John W. Scivally DPM FACFAS and Dr. Robin K. Lie DPM. Either doctor would be happy to become your foot dermatology specialist, and either is fully capable of treating you. We have two locations in the Walnut Creek area, so we ask that you see our Locations page for the one nearest you. From that page, you'll be able to find the clinic's contact information and address.
Contact us today for your initial consultation with us here at Bay Area Foot and Ankle Associates. We'll fix your issue as quickly as possible and we'll be here for you whenever you need our services again! Patients of any age are welcome to see us, including children. We look forward to hearing from you soon!