Gait Abnormalities Specialist
Gait Abnormalities can cause a lot of distress. Our podiatrists at Bay Area Foot and Ankle offer treatment to gait abnormalities.

Call us

for more information or schedule an

appointment online

. We are ready to help you feel better. Dr. John W. Scivally, DPM And Dr. Robin K. Lie, DPM Specialize in In-toeing, Drop foot, Excessive pronation, Excessive supination and Video gait analysis. We serve patients from Walnut Creek CA, Brentwood CA, Concord CA, Pleasant Hill CA, Pittsburg CA, Antioch CA, Alamo CA, Danville CA, and Oakley CA.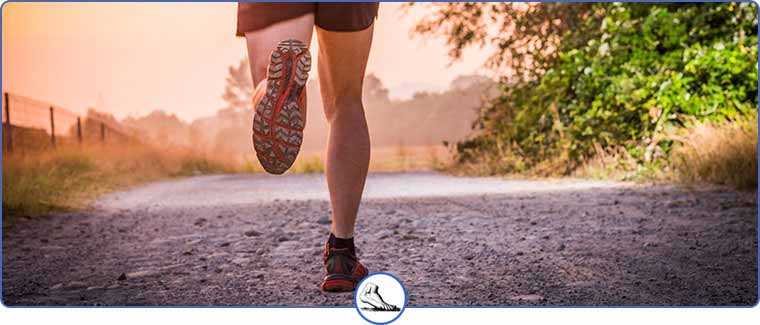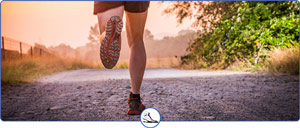 Are you having any problems with walking? If so, you may have an underlying issue that requires professional attention. We can help you here at Bay Area Foot and Ankle Associates by introducing you to a gait abnormalities specialist who can evaluate your gait, identify what could be affecting it, and treat the underlying issue for you. Connect with our clinic today to learn more.
What is an abnormal gait?
The term "gait" refers to how a person walks. When we say that someone has an abnormal gait, we mean that their walking is not quite normal and the body systems that control how the person walks are not functioning normally. This can happen as a result of illness, genetic factors, injury, or abnormality in the feet or legs. For example, arthritis is a common condition that can affect a person's joints, such as the knee, and thus affect walking ability.
Here at Bay Area Foot and Ankle Associates, we're able to address the common cases of gait abnormalities which include:
In-toeing
Drop foot
Excessive pronation
Excessive supination
We're also able to help with the other cases of gait abnormalities, such as neurological gait dysfunction.
What is neurological gait dysfunction?
Neurological gait dysfunction is a common cause of falls, morbidity, and mortality in people, especially the elderly. One of the problems with this kind of dysfunction, though, is that it can be difficult to treat, but there are options available. Our professionals at Bay Area Foot and Ankle Associates can help you or a loved one suffering from neurological gait dysfunction.
Some examples of neurological gait dysfunction and some commonly associated issues include ataxia, Parkinson's disease, nerve or muscle disease, inner ear dysfunction, neuropathy, gait apraxia, spasticity, and others. If you or a loved one requires treatment for any of those conditions, we can connect and network with other specialists if we need to.
How do you fix gait abnormalities?
It is possible to treat gait abnormalities and their causes, and even correct an abnormality. First, proper gait analysis is necessary, and we can provide video gait analysis here at Bay Area Foot and Ankle Associates. This will help us determine precisely what your gait abnormality is and how we can address it. If necessary, we can also provide X-rays with our onsite X-ray machine, or refer you for an MRI.
As for treatment, we want to address the underlying cause of your abnormality, whether it's a trauma or another issue. For a trauma, a cast can help. When an abnormality is caused by an infection, an antibiotic or antiviral medication will help. One very effective and common way to treat an abnormal gait and its cause is with physical therapy. This helps to strengthen a patient's muscles and correct walking. If a patient has a permanent abnormality, an assistive device, like a leg brace, a walker, or a cane, will help increase mobility. Sometimes surgery is necessary to correct an abnormality, but we'll make sure we explore the other options with you before we explore the possibility of surgery.
Do you have a gait abnormalities specialist in Walnut Creek, CA?
Yes, we do! Bay Area Foot and Ankle Associates has gait specialists in Dr. John W. Scivally DPM FACFAS and Dr. Robin K. Lie DPM. Either one of them would be happy to see you and become your gait specialist. Our clinic actually has two locations in the Walnut Creek area, so please see our Locations page for the one closest to you or your loved one. From that page, you'll be able to find your nearest location's contact information. Get in touch with our clinic today for a consultation with us so we can help you correct your abnormality and boost your mobility!