Diabetic Foot Specialist Q & A
Our podiatrists at Bay Area Foot and Ankle offer Diabetic Foot Care near you in Walnut Creek and Brentwood, CA.

Call us

for more information or visit us at a

location

near you. We are ready to help you feel better. Dr. John W. Scivally, DPM And Dr. Robin K. Lie, DPM Specialize in Preventative care, Routine podiatry care (toenails, corns, calluses), Acute and chronic wounds and Foot infections.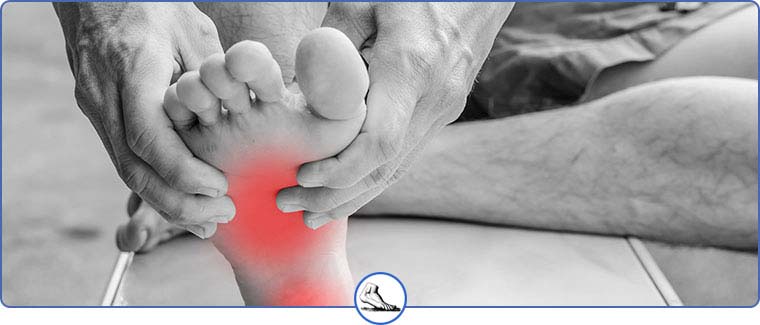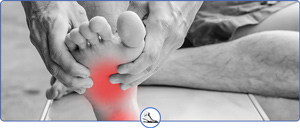 If you're diabetic, then you probably already know how important it is to look after your feet. There are issues to look out for and that a diabetic foot specialist should help you with. To learn more, read on or reach out to us here at Bay Area Foot and Ankle Associates in Walnut Creek, CA.
What are the signs of diabetic feet problems?
Even though feet problems can happen to anyone, diabetics are at a greater risk for serious complications from these problems, as diabetics tend to have poor circulation and blood flow. The signs you should look out for include:
Increased swelling in the legs or feet
A change in your skin color
Ingrown toenails
Burning or tingling sensations
A lack of feeling in your feet or numbness in your toes
Sores that are slow to heal
Cracks between any of your toes
Loss of hair on your toes or legs
Bunions, blisters, hammertoe, plantar warts, corns, calluses, athlete's foot, and other common foot conditions
If you have any of the issues above, contact a doctor right away. A delay could put you at risk for serious complications. You can come see one of our specialists here at Bay Area Foot and Ankle Associates.
How do you treat diabetic feet?
Even just a small diabetic foot wound can develop into an ulcer and become very serious. In fact, around a fifth of diabetics who develop an ulcer will need a lower limb amputation. This is why self-checks for wounds are so important. It's also important to have issues that come up treated quickly and professionally.
Self-checks include checking in between and under your toes, as these are common places for wounds. Eating a healthy diet will help you keep your blood sugar levels stable and can even help you heal more quickly when you get a wound. Also, it's important to stay active, as exercise can improve insulin sensitivity and even healing. It's also important not to smoke.
As for treating diabetic feet issues, if you get a wound, you can wash it with some soap and water, then dry the area well and apply an antibiotic ointment to keep the wound clean, but you should also see a professional for proper care. If your wound may be infected, you must seek medical attention. If your wound is serious and possibly or definitely life-threatening, you need to call 911 for care.
What do podiatrists do for diabetics?
Here at Bay Area Foot and Ankle Associates, one of our podiatrists can do a great deal for you. We can treat wounds and other foot-related issues by applying proper dressing to the wound and prescribing you a quality topical medication to keep your wound clean and help it heal. We can also make sure your body is circulating blood as efficiently as possible to help you heal. On top of that, we will help you monitor the issue to make sure it heals well. In some cases, special footgear or crutches will help to take pressure off a foot condition so it can heal better and faster.
We can provide long-term care too, helping you with your regular foot checks and with maintaining the overall health of your feet!
Do you have a diabetic foot specialist in Walnut Creek, CA?
Yes, Bay Area Foot and Ankle Associates has specialists in Dr. John W. Scivally DPM FACFAS and Dr. Robin K. Lie DPM. Either doctor would be happy to see you and become your new diabetic foot specialist. We actually have two locations in the Walnut Creek area, so we ask that you please see our Locations page for the one closest to where you live. From that page, you'll be able to find the location's contact information and connect with us at our clinic. We'd be happy to see you for a consultation.
Call us today for the short or long term diabetic foot care you need!