Pediatric Foot Specialist in Bay Area
Visit Bay Area Foot and Ankle for treatment related to various foot and ankle problems that your child has been experiencing, and our Pediatric Foot Specialists would love to help your child feel better!

Call us

for more information or schedule an

appointment online

. Dr. John W. Scivally, DPM And Dr. Robin K. Lie, DPM Specialize in Gait evaluation, Orthotic and bracing therapy. We serve patients from Walnut Creek CA, Brentwood CA, Concord CA, Pleasant Hill CA, Pittsburg CA, Antioch CA, Alamo CA, Danville CA, and Oakley CA.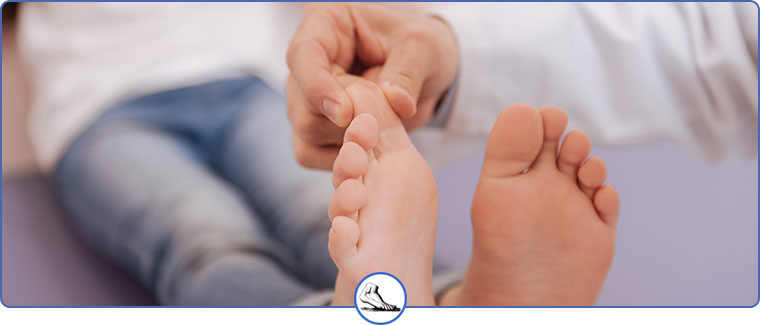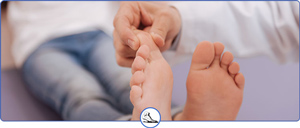 Does your child require the attention of a foot specialist? If so, you can find one here at Bay Area Foot and Ankle Associates. We can do a lot for your child, with everything from routine foot care to custom foot orthotics. Contact us today to learn more about us, our services, and how a pediatric foot specialist can help your child. We have a clinic near you in Walnut Creek, CA!
What is a pediatric foot doctor called?
This kind of professional is called a pediatric podiatrist. This specialist can help with foot or ankle pain, and can even help a diabetic child with foot care which can be vital for a diabetic child. In general, a pediatric podiatrist helps children with their foot and ankle health and can treat and prevent any issues with their feet.
Why would I see a pediatric foot doctor?
You would take your child to see a pediatric podiatrist if your child is having any issues with their feet or ankles, like a deformity, minor injury, or disease, or even just excessive strain. Other issues like flat feet, ingrown nails, pain, simple sprains, or high arches can also be addressed. Or if your child is suffering from a chronic condition like diabetes or neuropathy, you'll need to take your child to see a pediatric podiatrist for certain kinds of care like diabtetic wound care.
Even if your child isn't having any issues at all, your child can still benefit a lot from seeing a pediatric podiatrist, as one can help your child prevent common complications and improve your child's posture, alignment, and mobility! There's a lot a pediatric podiatrist can do for your child, like providing:
Routine care for feet and ankles
School-required examinations
X-rays for sports injuries and other injuries
Sports medicine
Pain relief
Taping/strapping for some foot/ankle issues
A biomechanical assessment
Custom foot orthotics made with traditional plaster casting
Surgical procedures when necessary
And more
Should I see a podiatrist or orthopedist for my child's foot pain?
This is a great question, and the answer is that you should probably see a podiatrist in most cases, and if necessary, a podiatrist can connect with and network with an orthopedist. Both professionals are qualified to treat foot and ankle problems either non-surgically or surgically. An orthopedist is a specialist in the musculoskeletal system of the entire body, so this specialist may be best if your child is having pain in other areas of the body too, but a podiatrist is a specialist in the lower extremities, like the feet and ankles, so this professional may be better suited to help your child with foot pain.
With Bay Area Foot and Ankle Associates, if you bring your child in to see one of our podiatrists and your child needs to see an orthopedist too, we'll connect you with one.
Do you have a pediatric foot specialist in Walnut Creek, CA?
Yes, we do! Our clinic's podiatrists are Dr. John W. Scivally DPM FACFAS and Dr. Robin K. Lie DPM. Either doctor would be fully capable of helping your child. If you'd like to get your child in to see one of the doctors, give us a call today at the location nearest you. Bay Area Foot and Ankle Associates actually has two locations in the Walnut Creek area, so please see our Locations page for the one nearest you and its address and contact information. After, give us a call to book a consultation for your child. We look forward to hearing from you soon!