Podiatrist in Brentwood, CA
Podiatrists are experts at treating conditions affecting the foot, ankle, or lower extremities. You can find a podiatrist at Bay Area Foot and Ankle Associates. For more information, contact us or schedule an appointment online.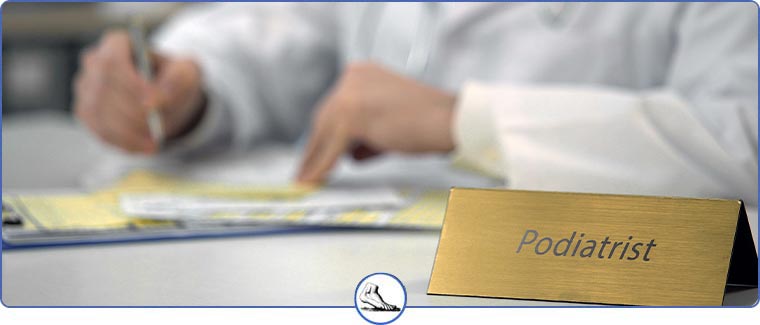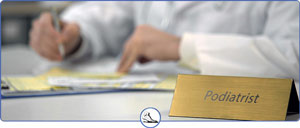 Table of Contents:
What kind of problems does a podiatrist treat?
Where can I find a podiatrist in Brentwood, CA?
When should I see a podiatrist for foot pain?
What kind of problems does a podiatrist treat?

Podiatrists are medical specialists who specialize in treating problems with the lower extremities. As well as treating injuries, they can also address chronic conditions. Among the services foot doctors offer are resetting broken bones, ordering X-rays and lab tests, and prescribing medication. It is possible for podiatrists to perform surgery if necessary.

A podiatric physician must complete four years of medical school, focusing on the bones and muscles of the foot and ankle. Following completion of this academic program, candidates undergo a three-year residency in a hospital or other professional medical setting. There are some students who continue on to get advanced certifications, such as in sports medicine or foot and ankle surgery.

From toenail issues to fractures, foot doctors treat a wide range of foot and ankle problems. There are several common issues that podiatrists treat.
There is a type of bony bump on the big toe where the joint connects with the foot called a bunion. Bunion symptoms include stiffness, bone deformities, and sometimes difficulty walking due to tight shoes and arthritis.

A hammertoe occurs when the toe bends in the middle unnaturally, often on the toe beside the big toe. Calluses and corns develop because of this condition, which causes stiffness in the toe.

It is possible for toenails to become infected or ingrown. Toenail problems can be addressed and treated by foot doctors, and topical ointments may be prescribed.

In podiatric medicine, foot fractures and sprains are common injuries resulting from accidents and falls. A foot doctor may be able to provide recommendations to athletes and others who spend a lot of time on their feet on how to avoid these injuries.

The condition of athlete's foot is another very common one that foot doctors are often called upon to treat. The infection usually occurs between the toes on the foot and is caused by fungal growth. A common treatment for this condition is an antifungal medication.
Where can I find a podiatrist in Brentwood, CA?

At our Brentwood, CA, location, we at Bay Area Foot and Ankle Associates offer everything from preventative foot screening examinations to complex lower extremity surgical corrections. For patients with medical conditions that may lead to more severe foot and ankle problems, our physicians provide periodic foot and ankle treatment. Through state-of-the-art examination and treatment techniques, we provide biomechanical assessments that may prevent some surgeries. Using traditional plaster casting techniques, we cast our own orthotics in the office. We have on-site x-ray capabilities, and our physicians are highly trained in all aspects of sports medicine, so sports injuries can be accommodated and treated promptly. Surgical management of all foot and ankle conditions can be provided by our physicians if necessary.
When should I see a podiatrist for foot pain?

A doctor may be able to help if your feet are regularly sore, tired, aching, or swollen. There are several factors that can cause foot pain, including arthritis, poorly fitting shoes, and plantar fasciitis. It is possible that foot pain is an indication of an underlying medical condition, such as diabetes, that needs to be treated. Foot pain may occur from time to time, but if it's causing you to miss work or social events, you may find fast relief by visiting a podiatrist for an accurate diagnosis and treatment.

An injured foot or a condition such as arthritis that irritates the nerves in your feet will cause you to experience foot pain that you might describe as burning, stinging, or throbbing. In rare cases, Paget's disease, a ruptured Achilles tendon, or a bone tumor can cause foot pain. A doctor can rule out any rare causes of chronic foot pain if you have chronic foot pain. It is not recommended to try home remedies for foot pain if you have injured your foot, if the foot is visibly deformed or grossly swollen, or if you have diabetes. Those situations notwithstanding, it is possible to find some relief from non-serious acute foot pain at home through a combination of rest, icing, compression, and over-the-counter nonsteroidal anti-inflammatory medications.

Patients can find a podiatrist at Bay Area Foot and Ankle Associates. We serve patients from Walnut Creek CA, Brentwood CA, Pleasant Hill CA, Pittsburg CA, Concord CA, Antioch CA, Alamo CA, Danville CA, and Oakley CA.