Podiatrist in Walnut Creek, CA
Podiatrists are here to help diagnose and treat certain conditions involving the foot, ankle, or lower extremities. Podiatric care is available at Bay Area Foot and Ankle Associates. Contact us for more information or schedule an appointment online.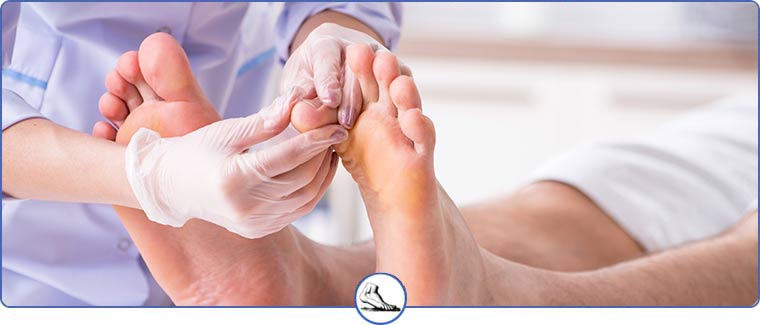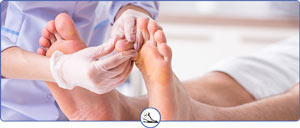 Table of Contents:
What exactly does a podiatrist do?
What is the difference between a foot doctor and a podiatrist?
What is the most common problem treated by a podiatrist?
What exactly does a podiatrist do?

The term podiatrist refers to a Doctor of Podiatric Medicine (DPM). The foot and ankle are treated by podiatrists who have received specialized training.

Their training includes medical education and specialized training in feet, ankles, and lower legs. In addition, they are highly trained in biomechanics and proper foot balance and can fit orthotics, custom shoes, and different braces. Podiatrists study medicine and its application to feet throughout their entire education. It is common for them to be trained by multiple podiatry and orthopedic surgeons during their surgical residency. As a result, they have more years of experience studying feet specifically.

Only foot and ankle conditions can be treated by a podiatrist, with a few exceptions in remote regions. Both conservative and surgical treatment options are available to podiatrists. A podiatrist will likely recommend surgery only if other methods haven't proven effective in treating conditions. It is true that some podiatrists don't perform surgery or aren't trained in the latest surgical techniques. Some surgeons can perform complicated reconstructive surgeries if they are well-trained. A podiatrist must pass a state board examination before he or she can practice.
What is the difference between a foot doctor and a podiatrist?

In short, there are many different doctors who can treat conditions affecting the feet, but podiatrists belong to the only discipline hyper-focused on conditions affecting this area of the body. The feet are evaluated and treated by a wide range of healthcare providers. Physical therapists, podiatrists, orthopedic surgeons, and primary care physicians are among them. The question of which doctor to see depends largely on how comfortable you are with him or her.

In spite of the fact that podiatrists and orthopedic surgeons treat many of the same conditions, their training is different. Although there are a lot of overlaps in treatment methods, orthopedists emphasize that they can treat patients as a whole, not just ankles. There are, however, many patients who swear by podiatrists because they offer better pain relief and first try conservative methods. In general, 39% of patients choose a podiatrist over an orthopedist, according to current statistics. The remaining amount is treated by family doctors and other healthcare professionals. Orthopedic surgeons outnumber podiatrists, but podiatrists outnumber foot and ankle orthopedic surgeons.

Generally, if you have a foot or ankle injury, condition, or symptoms, you should see a podiatrist. A physician who specializes in orthopedics should be consulted if you have an injury, condition, or symptoms affecting any part of your musculoskeletal system. Furthermore, if you have been advised that you need foot or ankle surgery, you should see a podiatrist. Other orthopedic physicians may be able to perform such procedures, but podiatrists are better experts than orthopedic doctors when it comes to foot and ankle health, and an inexperienced surgeon should not be trusted when it comes to surgery.
What is the most common problem treated by a podiatrist?

As the feet are subjected to a lot of daily abuse while walking, running, jumping, and climbing, they are prone to a variety of problems. Foot problems can result from a variety of damage and malfunctions, from injuries to inflammation. As one of the most intricate areas of the body, the feet are composed of 26 bones each. There are several factors that contribute to foot problems, including improper footwear, diabetes, and aging.

There are many conditions and injuries that can cause heel pain, which is perhaps the most common persistent foot ailment treated by podiatrists. Among the most common causes of heel pain is Plantar Fasciitis, an inflammation of the connective tissue extending from the toes to the heel bone. There may be other causes of heel pain, such as stress fractures, Achilles tendon inflammation, arthritis, bursitis, tumors, heel spurs, or nerve irritation. The discomfort that heels can cause is debilitating and requires a diagnosis and treatment of the underlying condition.

Podiatric care is available at Bay Area Foot and Ankle Associates. We serve patients from Walnut Creek CA, Brentwood CA, Pleasant Hill CA, Pittsburg CA, Concord CA, Antioch CA, Alamo CA, Danville CA, and Oakley CA.