Routine Foot Care Q&A
If you have poor foot health and need help for common foot disorders like fungal nails, then contacting the foot specialist team at the Bay Area Foot and Ankle Associates can help. Call us today or visit us online to book an appointment. We have convenient locations to serve you in Walnut Creek, CA, and Brentwood, CA.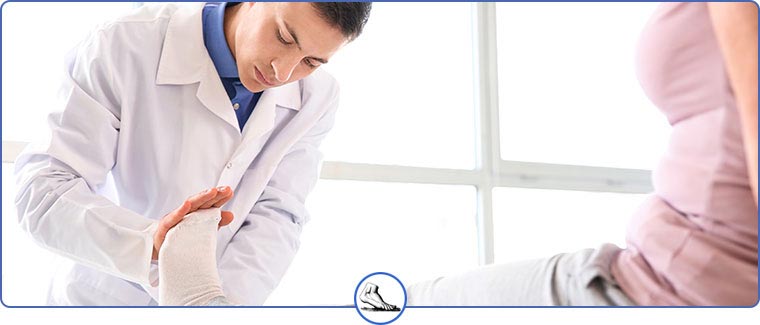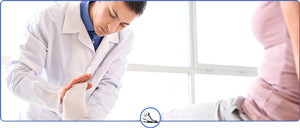 Table of Contents:
Why is routine foot care important?
How do you take care of your feet?
How often should foot care be done?
What are routine foot disorders?
Why is routine foot care important?

Routine foot care is essential for several reasons. Prevention of foot problems is the first reason to keep your feet healthy. If you have a routine that includes daily inspection, cleaning, trimming, and exercise, you're less likely to develop conditions like ingrown toenails, corns, and calluses. You'll also be less likely to develop foot infections or need surgery if you have good preventive care habits.

Routine foot care can also improve your overall health. Good foot health leads to better posture and balance. A strong balance improves your mood and outlook on life. It can also improve your work performance because you'll feel less pain while walking or standing on a job site or in the workplace.

Routine foot care helps you maintain endurance throughout the day and muscle tone so that when you choose to participate in physical activity – whether it's a fun run or an exercise class – it doesn't become a struggle.
How do you take care of your feet?

Routine foot care is important for all people, but it's especially critical for people with diabetes and those who have a history of foot problems. Here are some simple tips to help you keep your feet healthy:

Wash your feet daily. Cleaning your feet each day is the first step to good foot health. Use warm water and soap, then dry thoroughly with a towel.

Wear clean socks. Change your socks regularly, especially if you've been walking in shoes or around the house.

Examine your feet daily. Check your feet every morning and evening for cuts, bruises, blisters and other foot problems. If you find a problem, treat it immediately or consult with a foot doctor immediately.

See a foot specialist regularly. Even if you're very healthy and have no pain or discomfort, make an appointment with a foot doctor for regular foot examinations so that early detection of problems can be addressed promptly.

Have routine foot care procedures been done by a foot doctor? They can examine the health of your feet, nails, and skin, trim your toenails, assess the fit of your shoes, and look at any areas that are prone to injury.
How often should foot care be done?

You should check your feet regularly for injuries, blisters, and signs of infection. Schedule a regular time to do footcare tasks, like once a week or once a day if you have impaired circulation or diabetes. Footcare tasks include:

• Checking for injury, blisters, and signs of infection
• Cutting and filing your toenails
• Buying shoes that fit properly

Taking good care of your feet can help you avoid developing a problem that could affect your wellness. It is essential to take good care of your feet to prevent further issues. If you already have a foot problem, it's important to manage it appropriately. This may involve modifications and restrictions while exercising. If this happens, talk with your foot doctor about how to address the problem so you can continue with physical activity.
What are routine foot disorders?

Foot problems can be very painful if left undetected and can lead to severe complications and even amputation. The primary disorders that affect your feet can be broken down into the categories of dermatological, neurological, neuropathy, and vascular.

Dermatological: a disorder of the nails and skin. These include fungal nails, ingrown nails, thick nails, black nails, callous, corns, warts, athletes' feet, wounds, and foot ulcers.

Neurological: neuropathy – numbness and tingling in toes or feet.

Vascular: involves poor circulation, including the arteries, veins, & lymph. We offer a comprehensive list of treatments to keep your feet in top health. We serve patients from Walnut Creek CA, Brentwood CA, Concord CA, Pleasant Hill CA, Pittsburg CA, Alamo CA, Antioch CA, Danville CA, and Oakley CA.