4 Questions to Ask Your Podiatrist in Walnut Creek and Brentwood CA
The doctors and staff at Bay Area Foot and Ankle Associates will gladly help you understand what can be done to take care of your feet. For more information, call us or schedule an appointment online. We have convenient locations to serve you in Walnut Creek, CA, and Brentwood, CA.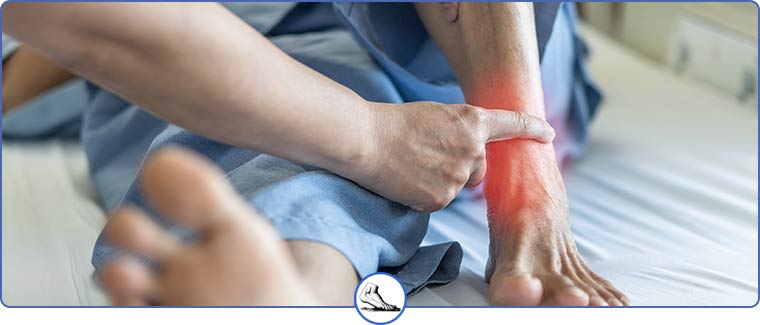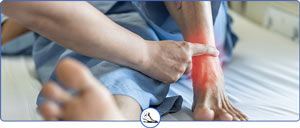 Table of Contents:
What does a podiatrist do?
What can a podiatrist do for your feet?
What is the difference between an orthopedist and a podiatrist?
Why would you see a podiatrist?
Throughout our lives, we will probably see more than a few doctors. Most of them will not be specialists, but there are times when we need a specialist. A podiatrist is a doctor who specializes in the feet and ankles. A podiatrist focuses on foot pain and foot problems.
What does a podiatrist do?

Podiatry is a specialization that focuses on the feet and ankles. The feet are a very complicated part of the body with about 50 bones and more than 200 muscles, ligaments, and tendons. A podiatrist has studied and trained so that they can understand how these work and what to do when foot problems arise.

Unlike a doctor who has earned the title of "MD" or medical doctor, a podiatrist is designated as "DPM", a doctor of podiatric medicine. A podiatrist is able to treat problems that happen with the feet and lower legs. They are qualified to do surgery and prescribe drugs, if necessary.
What can a podiatrist do for your feet?

A podiatrist can do a good number of things for your feet. They have the means to take care of all kinds of acute pain and chronic pain. They may be able to help find the cause of pain that is happening in other parts of the lower body, particularly if that pain is related to the feet and ankles.

There are a number of conditions that most podiatrists will treat. Here are some of the more common issues that podiatrists work with:

Hammertoes and bunions – A hammertoe is a toe that is crooked. A bunion happens when the joint of the big toe moves out of place resulting in a "bump" at the base of the toe.

Arthritis – The foot has 33 joints, which makes it a prime location for arthritis. This is often a part of normal use over time. Arthritis can be associated with other health issues like diabetes, psoriasis and gout. Gout is a type of arthritic inflammation that is quite painful, most commonly happening in the big toe.

Heel pain – This is a common problem that most people will encounter at some point in life. Common causes of pain in the heel include plantar fasciitis, Achilles tendonitis and heel spurs.

Sprains and fractures – These are a part of life that happens too often with vigorous lifestyles. Treating these conditions properly from the beginning will help them heal better and properly. This prevents complications in the future.

Nail disorders, athlete's foot – A podiatrist will help treat ingrown toenails, nail fungus, or athlete's foot that is continuously recurring.

Uneven walk or gait – Sometimes our walk doesn't happen smoothly. This may be because of a past injury or because of something that isn't functioning properly. Sometimes a person will roll their foot and not plant it squarely when they walk. This can cause problems in the knees, hips, and lower back. Orthotics can help the walk become even.

These are just the more common things that podiatrists treat. The list of what they deal with is much longer. Talking to a podiatrist will help get a better understanding of what can be done. Bay Area Foot and Ankle Associates treat an extensive number of issues related to the feet.

What is the difference between an orthopedist and a podiatrist?

An orthopedist is another kind of doctor that specializes in issues with the feet. An orthopedist will have the training and the ability to treat the rest of the body. Podiatry focuses on foot health, which can be quite beneficial when diagnosing less common or unusual issues involving the feet. Having the right doctor looking into your concern can help you address it faster and be healed more quickly.
Why would you see a podiatrist?

There are a lot of reasons to see a podiatrist. If you are experiencing pain, numbness, or swelling in one foot, for no apparent reason, that may be a serious problem that a podiatrist can address. Conditions like nail fungus, infections of the toe or toenails, or recurring athlete's foot are reasons to seek help.

Pain issues are cause for concern and if left untreated or treated incorrectly can cause long-term issues. Acute problems include sprains or fractures. A podiatrist will have more experience in treating these issues when they involve the foot and ankle.

People who deal with diabetes should be seeing a podiatrist regularly. The risk is higher for people with diabetes to have foot problems. Nerve damage, foot ulcers, and infections are more common in diabetics and will need professional attention.

The doctors and staff at Bay Area Foot and Ankle Associates provide a wide range of services that will help lead a healthy lifestyle. We serve patients from Walnut Creek CA, Brentwood CA, Antioch CA, Danville CA, Concord CA, Pleasant Hill CA, Pittsburg CA, Alamo CA, and Oakley CA.