Affordable Podiatry Clinic in Walnut Creek, CA, and Brentwood, CA
Dr. John W. Scivally, DPM

, and

Dr. Robin K. Lie, DPM

at Bay Area Foot and Ankle Associates evaluate, diagnose, and treat patients of all ages dealing with foot and ankle disorders. Our team has the expertise and resources to provide you with the necessary care for issues ranging from growing pains to severe injuries at a reasonable cost. For more information,

contact us

or

schedule an appointment

online. We have convenient locations to serve you in

Brentwood CA

&

Walnut Creek CA.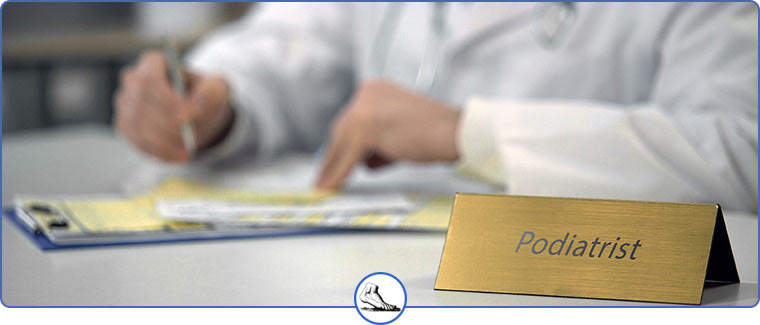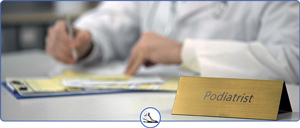 Table of Contents:
When to go to a podiatry clinic?
What to expect at your first appointment with a podiatrist?
Are Podiatry procedures and treatments expensive?
Where to find an affordable podiatry clinic in California?
When to go to a podiatry clinic?

Some circumstances when you should consider scheduling an appointment with a podiatrist include:
 
– Persistent, unexplained foot pain – If you experience pain in your feet, heels, or ankles that don't improve with rest or over-the-counter treatments, it's time to visit a podiatrist.

– Foot or ankle injuries – Any injury involving the feet or ankles, such as fractures, sprains, and torn ligaments, should be evaluated by a podiatrist to ensure proper healing.

– Skin and nail problems – Conditions like fungal toenails, warts, and skin infections can be effectively treated by a podiatrist.

– Corns and calluses – Painful corns and calluses can be professionally removed by a specialist to provide relief and prevent recurrence.

– Bunions or hammertoes – Deformities such as bunions and hammertoes can cause significant pain and also affect your gait. Podiatrists can offer various treatments, from conservative options to surgical correction.

– Diabetic foot care – If you have diabetes, regular foot exams by a podiatrist are crucial. They help prevent complications such as ulcers, infections, and neuropathy.

– Custom orthotics – If you experience chronic foot pain that worsens with walking or wearing shoes, podiatrists can prescribe custom orthotics to improve your comfort and mobility.
What to expect at your first appointment with a podiatrist?

Your first visit to a podiatrist is a step toward effectively addressing your foot or ankle concerns. The podiatrist will start by discussing your medical history, including any underlying conditions, allergies, and medications you've been prescribed. This information allows the specialist to understand the full context of your foot or ankle problem.
 
Next, a thorough physical examination of your feet and ankles is conducted. The podiatrist will assess your range of motion, strength, and any visible issues like bunions, calluses, or deformities. In some scenarios, the podiatrist will recommend further diagnostic tests like X-rays, MRIs, or ultrasounds to get a better view of the internal structures and pinpoint the issue correctly.
 
After evaluating your medical history and examination results, the podiatrist will provide a diagnosis and discuss your condition with you. They will outline the nature of the problem, its potential causes, and the available treatment options to relieve your symptoms. Depending on the diagnosis, the podiatrist will develop a customized treatment plan to help you get back on your feet without any pain.
Are Podiatry procedures and treatments expensive?

At our podiatry clinic, we firmly believe that your health is an invaluable asset. This means investing in it is always worthwhile in the long run. We understand that concerns about affordability can deter patients from seeking the foot and ankle care they need. That's why we've made it our priority to provide cost-effective services to our valued patients.
 
Our team believes that everyone deserves the opportunity to maintain healthy and pain-free feet and ankles, regardless of their financial situation. Our pricing structure is designed to accommodate a wide range of budgets to ensure you can access expert podiatric care without undue stress. In addition, we accept nearly all insurance plans.
 
Visiting a foot and ankle specialist is an investment in your overall wellness and quality of life. This is because untreated foot and ankle issues can lead to more significant health problems down the road, affecting your mobility, comfort, and general health. By addressing concerns promptly and proactively, you can prevent these issues from escalating and enjoy a healthier, more active lifestyle.
Where to find an affordable podiatry clinic in California?

Bay Area Foot and Ankle Associates is an excellent choice for affordable podiatric care in Walnut Creek and Brentwood, California. Our professionals are committed to making top-tier podiatry services as affordable and accessible as possible.

Our clinic takes pride in offering low-cost solutions without compromising on quality. We believe that financial concerns should never stand in the way of receiving the support you need to keep your feet and ankles healthy. Whether you're dealing with common foot issues or more complex conditions, our team of experienced podiatrists is here to provide expert care tailored to your unique needs. Choosing Bay Area Foot and Ankle Associates means choosing affordability without sacrificing excellence. For more information, contact us or schedule an appointment online. We have convenient locations to serve you in Brentwood CA & Walnut Creek CA. We serve patients from Walnut Creek CA, Brentwood CA, Concord CA, Pleasant Hill CA, Pittsburg CA, Antioch CA, Alamo CA, Danville CA, Oakley CA, and surrounding areas.