Podiatrist in Walnut Creek, CA
Bay Are Foot and Ankle is here to help you with all your podiatry concerns. Visit

our board-certified

podiatrist today to start your journey to healing.

Call today

or schedule an

appointment online

!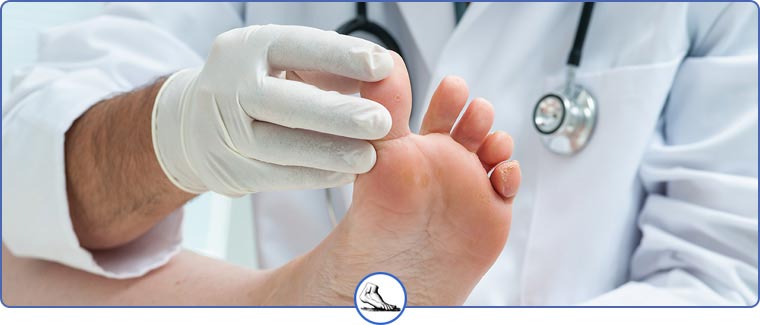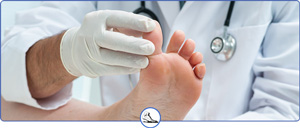 Table of Contents:
What is a Podiatrist?
What will a podiatrist do on my first visit?
What do I need to bring to a podiatrist appointment?
Do I need to be referred to a podiatrist?
We walk around all day, so it's no wonder that a foot specialist's job is so important. Podiatry is the treatment of the feet and their ailments. Podiatrists are physicians who specialize in podiatry, and their job is crucial to not only cure ailments, but prevent problems and help you walk better.
What is a Podiatrist?

A podiatrist is a doctor that specialized in foot and ankle care. They are also called a doctor of podiatric medicine or DPM and will often have these letters displayed after their name. This kind of physician or surgeon treats the ankle, foot, and connecting parts of the leg. A more antiquated name for a podiatrist would be chiropodist and is still used in some parts of the world.

Podiatrists complete four years of study and training in podiatric medical school, much like other types of physicians and surgeons. Then they gain experience in at least three years of residency training in hospitals and clinics.

Finally, after passing all the required exams, podiatrists are certified by the American Board of Podiatric Medicine. Some podiatrists may also complete more specialized fellowship training that focuses on a certain area which means that they specialize in foot health.
What will a podiatrist do on my first visit?

During your first visit, the podiatrist will try to help identify possible areas of concern that may lead to or worsen foot and leg problems by obtaining a thorough medical history. You should be equipped with any information and important medical records on the following:

• Current medical problems, medications and allergies
• Past surgeries
• Any symptoms you may be experiencing throughout your entire body
• Family history
• Current and previous health habits

The podiatrist will check your blood flow, feeling, sensation, and strength by examining your foot and lower leg. They will identify any area of concern, including deformities such as hammertoes or bunions, skin and nail changes and muscle weakness.
What do I need to bring to a podiatrist appointment?

Is this your first visit to the podiatrist? Well, not to worry, this guide will help make the most of your time with the foot and ankle expert and prepare you for your appointment.

Before Your Visit:

• Make a list of your symptoms and questions.
• Make a list of all previous surgeries and any medications you are currently on.
• Gather and bring important medical records and laboratory test reports from other doctors or hospitals (including x-rays, MRIs, and lab results).
• To see if a referral is needed, check with your insurance provider
• Give the office a heads up if you have special needs by calling before your appointment.
• Bring a friend or family member if you think it will be helpful.
• Bring your walking or exercise shoes with you to your appointment if your problem involves walking or exercise.
Do I need to be referred to a podiatrist?

• In the case of a foot injury
The bones of the foot may be broken or fractured, or there could be an injury of the soft tissue, like a torn Achilles tendon.
• If the insurance provider requires it
Some medical insurance companies will only pay for podiatry services after a primary care physician has requested it.
• When there is an underlying medical condition
People who suffer from chronic conditions like arthritis or diabetes should first ask their personal doctors to do an evaluation and diagnosis, then give a referral.
• When the foot pain is chronic

A symptom of an underlying condition could be long-term foot pain. A person should consult their doctor if the pain persists for more than a month and have the cause of the pain diagnosed.

If you or someone you know is experiencing foot or ankle pain, come to Bay Area Foot and Ankle, where we will help you walk easy! Contact our office today to get in touch with a specialist. To book an appointment, call us or visit us online!