Bunion Doctor in Brentwood, CA
If you have a bunion, please contact one of our podiatrists at Bay Area Foot and Ankle Associates. Our doctors can give you the care you need to keep your pain-free and your health back.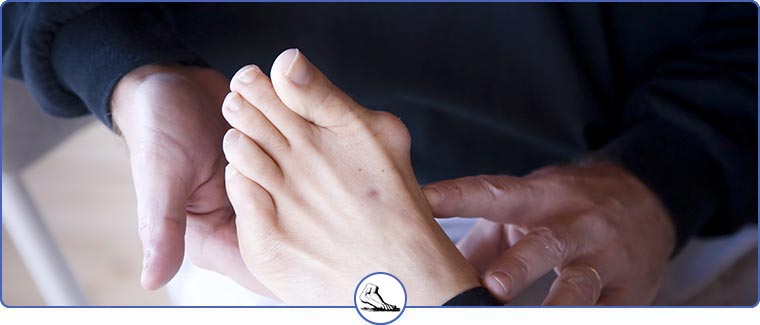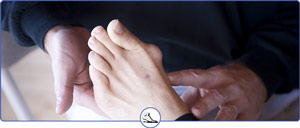 Table of Contents:
What kind of doctor is best for bunion surgery?
What will a doctor do for a bunion?
Can a podiatrist help with bunions?
When should I see a podiatrist for bunions?
What kind of doctor is best for bunion surgery?

Many people with bunions experience discomfort and pain from the constant irritation, rubbing, and rubbing of the insole. The skin on the toes becomes red and tender. Because this joint flexes with each step, the bigger the bunion, the more painful it is to walk. Over time, bursitis or arthritis can develop, the skin on the bottom of the foot can thicken, and daily walking can become difficult—all of which can lead to chronic pain.

A podiatrist is a foot and ankle doctor and surgeon. With the latest advances in minimally invasive surgical techniques, your podiatrist can remove your bunion quickly, with little pain and no delay. With the use of plastic surgical closure techniques, scar minimization and improved appearance and function are often the expected results.
What will a doctor do for a bunion?

A bunion is a foot deformity that occurs when the outside of the foot grows at an angle. It is characterized by one or more bony growths on the outside of the foot. Bunions are common in both men and women and are usually treated with surgery. While surgery is a common treatment option for corns and bunions, there are other options. Patients should discuss all treatment options with their doctor to find the best treatment for their situation.

Surgery is the most common treatment for bunions. It corrects foot deformities and relieves pain. The most common type of surgery to correct bunions is called a bunionectomy. During a bunionectomy, the surgeon removes part of the foot to relieve pressure on the ball of the foot. All bone, soft tissue, and tendons are trimmed to correct foot deformities. Some surgeons also perform bone grafting to repair broken feet by applying glue to the foot.

After surgery, patients will usually need to wear a cast or shoe for 6 weeks before removing it. Patients may also need to do exercises for several months after surgery to restore their feet' strength and stability.
Can a podiatrist help with bunions?

A bunion develops when the joint of the big toe is pulled out of the line, causing the big toe to rotate relative to the other toes. They appear as a bone mass at the major joint of the big toe and can cause inflammation, pain, and corns/calluses. Patients who notice signs of a bunion should see a podiatrist for treatment and relief. Podiatrists usually start with non-surgical treatment. These options include bunion pads, splints, ice, specialty shoes, medications, and orthotics. Severe bunions or bunions that don't respond to other treatments may require surgery to fix the problem. Since untreated bunions can cause pain, immobility of the big toe, and bursitis, it is highly recommended that you seek medical treatment.
When should I see a podiatrist for bunions?

A bunion is a foot deformity characterized by a protrusion on the underside of one or both feet. Usually, this is caused by prolonged standing or walking, and many factors can contribute to the development of a bunion. These factors may include shoes, exercise, and pregnancy. Also, people with certain medical conditions, such as rheumatoid arthritis or gout, have an increased risk of developing bunions. For these reasons, seeing a bunion podiatrist is important to your overall health and well-being.

A bunion develops when the elastic that connects the toe stretches over time. This band is called a ligament, and it absorbs the stress put on your toe when you walk or stand. As this strip stretches, your toes start pointing outward. Also, you may notice that your toenails start to grow in different directions. This is because the elastic bands can pull on your nerves, causing painful and abnormal growth in the toenails. We serve patients from Walnut Creek CA, Brentwood CA, Concord CA, Pleasant Hill CA, Antioch CA, Alamo CA, Danville CA, Pittsburg CA, and Oakley CA.