Emergency Podiatrist, John W. Scivally, D.P.M., F.A.C.F.A.S. & Robin K. Lie, D.P.M.
Sometimes some people need to see a podiatrist right away, like for a diabetic foot injury or an ankle sprain. In these non-life-threatening but urgent instances, those people can come to Bay Area Foot and Ankle Associates and see an emergency podiatrist.

Call us

as soon as possible, same day appointments available! We serve patients from Walnut Creek CA, Brentwood CA, Concord CA, Pleasant Hill CA, Pittsburg CA, Antioch CA, Alamo CA, Danville CA, and Oakley CA.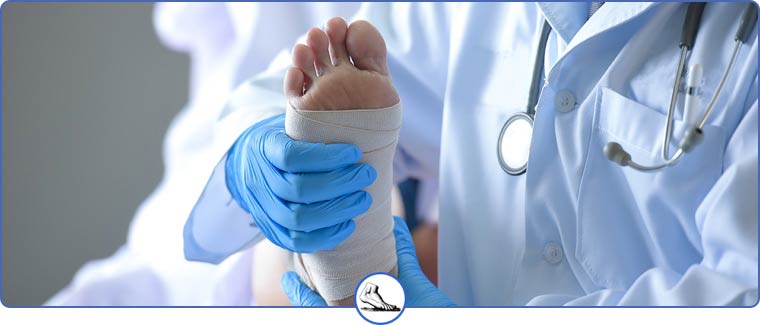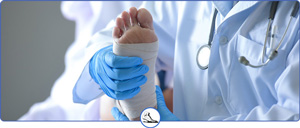 What can a podiatrist treat?
A podiatrist can treat any issues a person is having with their lower extremities: the feet, ankles, or heels. Some of the more common issues people have include arthritis, calluses, and sprains. There are also chronic issues a podiatrist can help with, like plantar fasciitis, tendonitis, arthritis, and others. A podiatrist can do a great deal to help the health of your feet even if they're perfectly healthy, like helping you prevent foot issues from occurring in the first place, or perfecting your posture.
It's important to understand that in some cases, an issue is an emergency, especially for a diabetic person. For this kind of patient, even a seemingly minor foot issue like calluses or a change in foot color can become serious. For a nondiabetic person, a broken foot or another issue can be an emergency. So long as the emergency is non-life-threatening, a podiatrist can handle it, and an emergency podiatrist can handle the issue without the need for an appointment.
What does an emergency podiatrist do?
An emergency podiatrist isn't necessarily an emergency room (ER) professional. You'll need to see an ER professional if your issue is life-threatening. That said, an emergency podiatrist can handle minor emergencies—that is, issues that aren't life-threatening, like an ingrown toenail, a common diabetic wound, a broken ankle, a tendon rupture, a foot sprain, plantar fasciitis, or a painful neuroma.
You can go see an emergency podiatrist for any minor but urgent issue. The nice thing about seeing an emergency podiatrist over your primary care doctor or a regular podiatrist is that the emergency podiatrist can address the problem directly. Here at Bay Area Foot and Ankle Associates, we have emergency podiatrists you can come see right away for a same-day appointment. They can provide surgery when necessary.
Can you self-refer to a podiatrist?
Unless you have an HMO insurance, you don't need a referral from another professional like a general practitioner. This means that if you have a minor but urgent foot-related issue today and haven't seen us yet, you can just call our clinic for a same-day appointment and immediate care.
Do you have an emergency podiatrist in Walnut Creek, CA?
Bay Area Foot and Ankle Associates has two fully capable emergency podiatrists in Dr. John W. Scivally DPM FACFAS and Dr. Robin K. Lie DPM. Either of them would be happy to see you for a same-day appointment. Our clinic actually has two locations in Walnut Creek, so please see our Locations page for the one nearest you. We're open for you Monday to Friday, 9 am to 5 pm. You can call us if you'd like to make a same-day appointment with us.
We look forward to seeing or hearing from you soon!