Podiatrist in Walnut Creek, CA 94598
Experienced Podiatrists at Bay Area Foot and Ankle Associates specializing in Bunion Treatment, Fungal Toenail Treatment, Hammertoe Treatment, Peripheral Artery Disease (PAD), And Much More. We have convenient foot care clinics.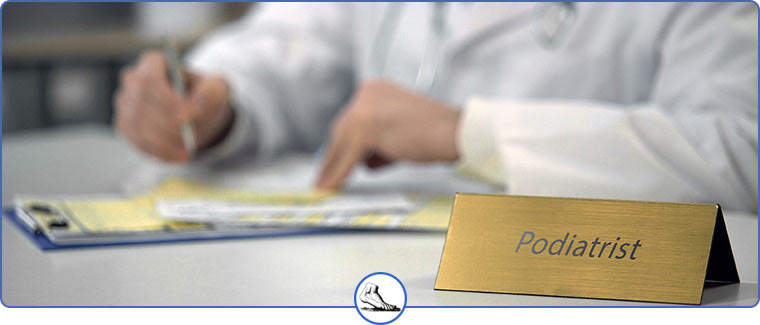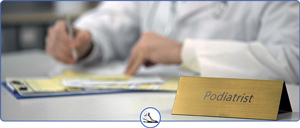 Table of Contents:
What conditions can Podiatrists treat?
When should I see a podiatrist?
What is the difference between a podiatrist and a foot surgeon?
Having healthy feet is extremely important, as we use our feet everyday to get us around. However, there are many problems that can occur with the feet. From foot odor to bunions, and warts to ingrown toenails, there is no shortage of ailments affecting feet. Thankfully we have podiatrists, who specialize in treating all of these conditions and more!
What conditions can Podiatrists treat?

Podiatrists are trained to treat and diagnose abnormal conditions of the lower limbs and feet. They also correct and prevent deformities, relieve pain, keep people mobile and active, and treat infections. Podiatrists can give you and your loved ones advice on what type of shoes to wear and how to look after your feet. They can also alleviate and treat the following day-to-day foot problems:

• toenail problems, such as thickened toenails, fungal nail infections or ingrown toenails
• corns and calluses
• verrucas
• athlete's foot
• smelly feet
• dry and cracked heels
• flat feet
• bunions
• heel pain
• aging feet
• blisters
• gout
• sports injuries
When should I see a podiatrist?

If you have any issues that involve your foot and/or ankle such as skin problems, a sports injury, arthritis, or joint pain you may want to consider a visit to the podiatrist. A podiatrist is a specialist who treats and manages most symptoms that involve the foot or ankle.

If you are experiencing any of the following symptoms or problems, it's time to make an appointment to see a podiatrist.

• Numbness, pain, or swelling in one foot. Occasionally suffering from swollen or sore feet is normal but sudden swelling, pain, or numbness in one foot for no apparent reason can be a sign of a serious problem.
• Nail fungus. The number of cases of fungal infection on toenails has increased exponentially with the growing popularity of nail salons.
• Continuous heel pain. Heel pain can be caused by a variety of different issues.
• You think you've sprained or broken your ankle or foot. Your first instinct may be to visit the orthopedist, but a podiatrist has more experience treating foot and ankle injuries.
• A reoccurring case of athlete's foot. It's one of the most common fungal infections out there, and it can generally be treated with over the counter creams or sprays.
• You have diabetes. People with Type 1 and Type 2 diabetes are at a much higher risk for foot problems like poor circulation, nerve damage, ulcers, and infection.
• An ingrown toenail. If you've attempted to remove a painful ingrown toenail on your own and were unsuccessful, you should call your local podiatrist.
• Bunions. A bony bump that develops on the outside of the big toe joint, the condition can become increasingly painful as the bunion gets larger.
• Painful corns or calluses. This common problem is the result of thickened dead skin and can become painful if the skin becomes too thick.
• Joint pain in the foot or ankle. Even if easily treated with over the counter anti-inflammatory medication like aspirin or ibuprofen, it's important to see a doctor to determine the root cause of the pain–especially if the pain in your foot or ankle persists.
What is the difference between a podiatrist and a foot surgeon?

The foot and ankle are one of the more complex areas of the human skeletal system, and obtaining expertise in this region of the body requires years of training, education, and practice. It is important to know the difference between an orthopedic surgeon and a podiatrist.

One of the most significant differences between the two is the level of training each completes. An orthopedic surgery subspecialist completes 4 years of medical school, a 5-6 year orthopedic surgery residency, and an additional year of subspecialty fellowship training. An orthopedic surgeon has a better understanding of the entire body. This knowledge includes muscles, bones, ligaments, joints and tendons as well as medical conditions that may affect your overall health. Through this training, an orthopedic surgeon intimately understands that the foot and ankle can be negatively impacted by the entire body.

During their attendance at podiatry school, podiatrists typically complete a brief residency thereafter. As such, podiatrists are not medical doctors (MDs). While orthopedic surgeons and podiatrists may both treat foot and ankle problems, the orthopedic foot and ankle surgeon is qualified to address a more complex level of problems.

If you or someone you know is experiencing any number of foot problems, come to Bay Area Foot and Ankle today! We have a board-certified podiatrist to help you with all of your foot care needs! Contact our office today to get in touch with a specialist. To book an appointment, call us or visit us online!